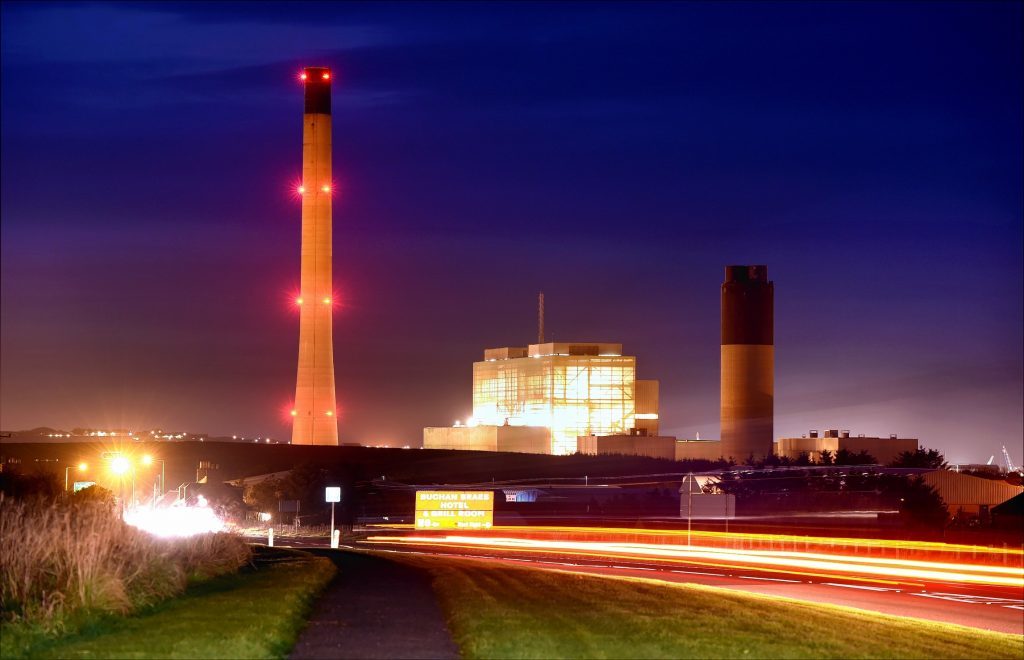 An MSP yesterday called for the UK Government to overhaul grid transmission charges to help keep Peterhead power station alive.
Banffshire and Buchan Coast MSP Stewart Stevenson said he was "astonished" Peterhead could be asked pay 10 times more than stations in the south of England under the current auction system.
The Press and Journal revealed last month that the plant's future was under threat after owner SSE launched a review of its operations.
SSE said Peterhead had been overlooked three times in a row in auctions to supply capacity to the grid in the event of an energy shortage.
The firm said the station's remote location put it at a disadvantage because it pays higher costs to transmit energy to the grid.
New figures indicate that Peterhead would pay generation transmission charges of £19.60 per kilowatt for 2017-18.
But a gas-fired power station in Kent would only pay £1.75 per kilowatt.
Mr Stevenson said: "Peterhead has been grossly disadvantaged by the Capacity Market Auction because of its location.
"The facility has already lost out on funding from the Tories and now we can see the huge differences in what facilities across the UK will pay in terms of transmission charges.
"I am astonished Peterhead power station will faces estimated costs of £19.60 but a similar site in Kent would pay just £1.75 all because of our location.
"It is simply being made impossible for Scotland and the north-east to develop capacity when we face these disparities."
Scottish Energy Minister Paul Wheelhouse said: "Clearly this places Peterhead at a disadvantage in any auction model.
"We strongly urge the National Grid and UK Ministers to adopt a charging methodology that allows Peterhead and potential future thermal generation in Scotland to compete."
Alexander Burnett, Scottish Conservative energy spokesman, said: "We are always open to discussion on possible changes that will improve the current system.
"However, we must also ensure that any proposals that help energy producers do not negatively impact upon consumers.
"A report by Ofgem has suggested that a uniform charge could mean costs are passed on to households.
"We could not support any plan that would lead to higher energy bills."
A spokesperson from Ofgem said: "Locational-based charging is an efficient way to run the electricity system as it encourages generators to locate close to demand.
"We reviewed location-based charging and have made changes so that charges can vary by the type of generator as well as by location.
"This better reflects the fact that different types of generator impose different levels of cost on the transmission network. Household and business customers in Scotland benefit from locational-based charging.
"The transmission charges that customers pay as part of their bills are generally higher in London and south-east England, whereas charges are cheaper for customers in Scotland as they are located closer to generation."
Recommended for you

National Grid, Scottish Power pay £158m fine for Western Link delay