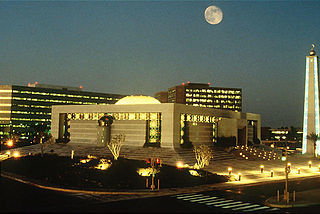 Saudi Aramco is to be publicly listed both in Kingdom and abroad in the second half of 2018.
The oil giant's chief executive Amin Nasser made the announcement of an initial public offering (IPO) on Monday.
It is central to the Saudi government's ambitious plans to diversify the economy away from its reliance on oil.
According to sources, up to five percent of the world's largest oil producer is likely to be listed on both the Saudi stock exchange and on one or more international markets.
Nasser said: "We have always said the listing will happen in the second half of 2018, everything is going very smoothly, we are evaluating different stock exchanges.
"There is a lot of work which is ongoing but everything is going as planned.
He said the listing would be both locally on Saudi Arabia's stock exchange the Tadawul and internationally on "one or perhaps two" foreign stock exchanges.
He addedL "We are evaluating different stock exchanges globally and we will present this to our board and shareholder on where Aramco will be listed."
Nasser also said an overhang in world oil supplies was expected to ease in the first half of 2017 and that the industry needed to maintain investments for the long term despite lower prices.
Recommended for you

Saipem, Hyundai celebrate Jafurah work