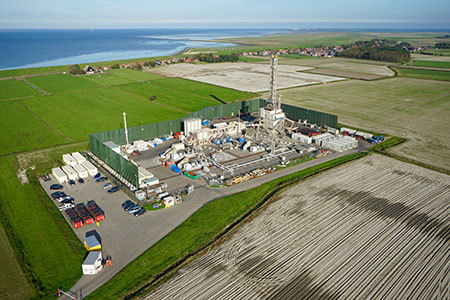 KCA Deutag today confirmed it had won a contract for the delivery of two geothermal wells in the Netherlands.
Ard Louis, country manager for Europe, said: "This is an excellent contract win in what has been a challenging period for the industry. This is our fifth contract award in the geothermal drilling market over recent years and we look forward to increasing our activity in this area as we move forward."
The wells will be drilled by a 2,000 hp EURO Rig, designed by Bentec, the group's land rig and oilfield equipment manufacturer. The rig has a fully automated pipe handling system and was one of the first of its kind to be manufactured. Drilling will commence later this month.
Simon Drew, KCA Deutag president of Land, added: "I am delighted to announce further progress in this sector. Geothermal drilling is a growth market in Europe as the region seeks to increase its renewable energy generation, and our operation there is well placed to address this market."
This is KCA Deutag's second contract award in the geothermal market in recent months. It recently won work for a string of wells in Germany.