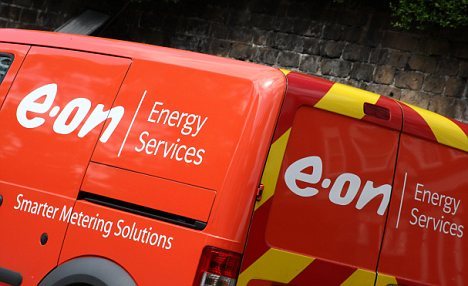 Energy supplier E.On is to increase its standard variable dual fuel prices by an average of 8.8% from April 26.
The energy giant said its standard electricity prices will increase by an average of 13.8% and standard gas prices will rise by an average of 3.8% "due in large part to increasing policy costs and other costs it doesn't control".
Around 2.5 million of E.On's residential customers – 62% – will "potentially" see an increase if they take no action before April 26, the company said.
E.On said the hike was "largely due" to an increase of around 36% in the cost of supporting various social and environmental programmes, such as the Renewables Obligation (RO) and Electricity Market Reform (EMR).
Tony Cocker, chief executive of E.On UK, said: "This is the first time since January 2014 that we have increased our standard variable prices.
"It is an announcement we never want to make but is due in large part to the fact that many of the costs we don't directly control, such as policies including EMR, RO and the Energy Company Obligation (ECO), which are paid for via people's energy bills, are increasing.
"We have been able to partially offset some of these rises through our wholesale hedging policy and other means, but we do have to make an increase."
He added: "We will continue to work to make sure our customers are on the best tariff for them; for example, we will be sending more than three million letters to customers this month with personalised savings messages making it clear how easy it is to swap to another tariff that might offer cheaper prices.
"In addition we will also be working to contact a number of potentially vulnerable customers currently on our standard variable tariff with a personalised quote for an exclusive product, which will be E.On's cheapest tariff."
E.On's announcement follows a spate of energy price rises in recent months.
Npower, EDF and Scottish Power are among those to have ramped up bills, with many blaming rising wholesale costs.
Co-operative Energy is also increasing the cost of its standard variable tariff by an average of 5%, a change that will affect around 96,000 customers when it comes in from April 1.
Citizens Advice chief executive Gillian Guy said: "Loyal customers will bear the brunt of yet another steep price rise from a large energy firm.
"Millions of E.On customers on the standard variable tariff could find their bills have been pushed up further after years of paying more than other customers for the same gas and electricity.
"It is positive that E.On will identify some of its vulnerable customers on the standard variable tariff and make it easier for them to get the cheapest deal on offer. But action is needed to lower the bills for loyal customers of all suppliers.
"The Government is right to say it will set right markets that don't work for consumers. Extending the prepayment meter cap to standard variable tariff customers who are on the Warm Homes Discount would be one way to help some of those who can least afford rising bills."
Which? managing director of home services, Alex Neill, said: "E.On's customers on standard tariffs will be rightly outraged that their energy bills are set to go up when the regulator suggested that inflation-busting rises are unnecessary.
"Customers sitting on their standard tariff should look to switch to better deals now.
"Millions of hard-pressed energy bill payers are continuing to suffer due to a lack of competition in this market.
"If energy companies fail to properly engage with their customers, then the Government and the regulator must step in."
A Department for Business, Energy and Industrial Strategy spokesman said: "We expect energy companies to treat their customers fairly and continue to be concerned by these price rises which will hit millions of people already paying more than they need to.
"Wherever markets are not working for consumers, this Government is prepared to act."
Recommended for you

What the UK green hydrogen market can learn from battery storage