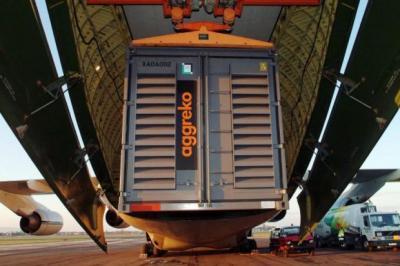 Shares in Scottish temporary power firm Aggreko took a pummelling yesterday after it reported a 12% plunge in 2016 profits and said it expected worse this year.
Aggreko, which works behind the scenes at major events such as Glastonbury music festival, US presidential inaugurations, football World Cups and the Olympic Games, said low oil prices impacted a number of its markets, particularly North America.
Pricing pressures in Argentina, where Glasgow-based Aggreko has been hit by weakness of the peso on "legacy" utility contracts, also contributed to a challenging trading climate.
Chief executive Chris Weston said: "We expect to see growth across the group in 2017, augmented by incremental annualised cost savings of £25million from the second half.
"However, this will be more than offset by the significant impact of Argentina and as a result we expect full year profit before tax and pre-exceptional items to be lower than last year."
Pre-tax profits for 2016 totalled £221million, down from £252million the year before, on revenue that was lower by 3% at about £1.5billion.
FTSE 250 Index-listed Aggreko saw its share price plummet nearly 13% to £9.21, wiping about £300million off the firm's market value.
But the company maintained its full year dividend at 27.12p, which it said reflected confidence in its strength and prospects.
Aggreko said its rental solutions arm was likely to benefit from signs of stabilisation in its North American market after a difficult 2016.
It added: "Most sectors are up on the prior year to date and the higher oil price is giving ground for cautious optimism. We expect our Europe and Australia Pacific businesses to continue to perform well throughout 2017.
In power solutions, Aggreko's industrial business is expected to reap the rewards of growth in the Middle East and Eurasia.
And the company said its power solutions utility pipeline remained healthy and well spread geographically.
Mr Weston said: "While the trading environment over the last 12 months has been challenging, I am pleased with the progress that we are making across the group implementing our transformation programme to return the business to growth.
"We are investing in the right technologies to reduce costs to our customers, improving our customer focus and delivering the efficiencies we set out in August 2015.
"These improvements, taken with our market leadership, technical capability and the need for our products being as relevant as ever mean I am confident we are well on track to create a stronger business for the future."
Recommended for you

Oil firms seek windfall tax price floor in meeting with Jeremy Hunt