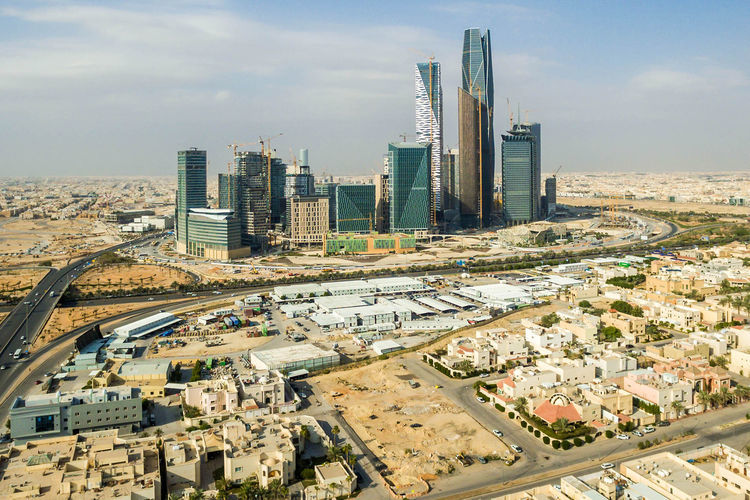 Saudi Arabia told OPEC it raised output back above 10 million barrels a day in February, reversing about a third of the cuts it made the previous month.
The kingdom, which had curbed supplies more than it needed in January to lead the way in an accord to re-balance world markets, boosted production by 263,300 barrels a day to 10.011 million a day, according to a monthly report from OPEC on Tuesday. That figure, submitted by Riyadh, jarred with OPEC's own estimates, which showed Saudi production falling further last month to 9.8 million barrels a day.
Even after the increase, Saudi Arabia's data shows it's cutting output more than required under the terms of OPEC's Nov. 30 agreement. Still, it follows a warning from Energy Minister Khalid Al-Falih last week that the kingdom won't indefinitely "bear the burden of free riders." Russia, Iraq and the United Arab Emirates are yet to deliver all the curbs they promised.
Twenty-four oil producers, led by members of the Organization of Petroleum Exporting Countries and Russia, agreed to reduce output in an effort to clear a surplus that has weighed on prices and battered their economies. Crude slipped back below $50 a barrel last week for the first time since December as surging stockpiles and production in the U.S. suggest the cuts aren't working fast enough.
Speaking at the CERAWeek oil industry conference in Houston last week, Saudi Arabia's Al-Falih said the country hasn't decided yet whether OPEC should prolong the curbs once they expire in June.
At 10.011 million barrels a day, Saudi output is still below the ceiling of 10.058 million a day imposed by the agreement. Production data that OPEC derives from external sources, such as news agencies, showed Saudi output falling by 68,100 barrels a day to 9.797 million a day.
Secondary Sources
That data, referred to as "secondary sources," showed OPEC as a whole getting closer to full implementation of the cutbacks, with output falling in February by 139,500 barrels a day to 31.958 million a day. The numbers imply the organization is about 85 percent of the way toward delivering its full reduction, amid better adherence by Iraq and the U.A.E.
With Saudi Arabia still cutting more than obligated, compliance among the 11 members required to cut is at 110 percent, according to Bloomberg calculations based on OPEC's data. Members Nigeria and Libya were exempt from making reductions.
A five-nation committee established to review compliance with the curbs will meet in Kuwait on March 25 to 26. OPEC will gather on May 25 to decide on whether to extend the accord.
The organization revised up forecasts for global oil demand growth for 2017 by 70,000 barrels a day, forecasting that consumption will increase by 1.26 million barrels a day. It also raised estimates for supply growth outside OPEC, to 400,000 barrels a day, amid a stronger outlook for Canadian oil sands and the U.S.
"The re-balancing of the oil market, driven by the recent successful OPEC, non-OPEC declaration of co-operation, is likely to further enhance the global oil industry, leading to even more global economic growth and hence higher oil demand growth in 2017," OPEC said.
Recommended for you

The great drilling rig migration: jacking up and shipping out