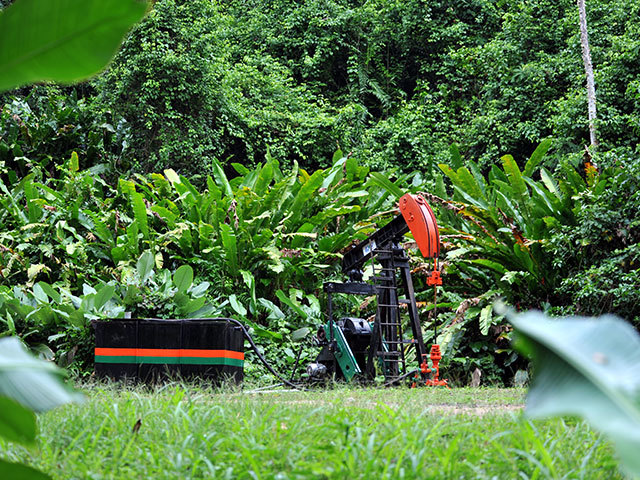 Leni Gas & Oil (LON:LGO) has brought its first onshore development well on production in the company's Trinidad drilling campaign.
The well in the Goudron Field was drilled to a total depth of 1,145 feet of measured depth and perforated a 273-foot interval of net oil pay within the Mayaro reservoir.
It is now on production at a stable initial rate of 55 barrels oil per day ("bopd") of light sweet crude oil.
Neil Ritson, LGO's chief executive, said: "As the momentum is restored in the LGO business it is encouraging that the first of our programme of infill wells has come on production above the expected average rate whilst remaining on time and budget.
"Our production base is now growing and management is confident that a sustained campaign of low risk drilling to the shallow Mayaro formation will substantially raise production, in parallel with work on the planned waterflood project."
After perforating and completion the well has been slowly brought up to rate on the downhole pump by increasing the surface pump speed and stroke length.
With this work completed the well is now considered to have reached a long-term stable initial production rate.
The second well, GY-683, is anticipated to spud in the next few days and is targeting a similar interval of proven oil pay in the Mayaro Sandstone.
Three additional wells have now been approved by the Ministry of Energy and Energy Industries.
A total of 45 wells have already received environmental approvals. Drilling of these wells is expected to be undertaken after a short period of evaluation of the first two wells, GY-682 and 683, and subject to the performance of the new drilling contractor and equipment.
Recommended for you

Vaalco adds two wells to drilling plans off Gabon