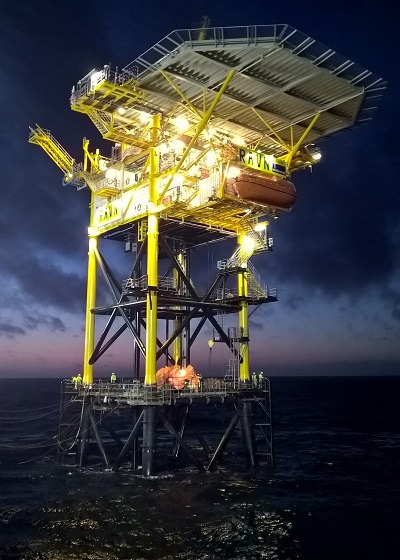 Wintershall's chief executive said he has no plans for mass layoff as the firm looks to continue to trim down costs.
Mario Mehren revealed at today's annual meeting in Berlin that he is even planning to reward his staff with a bonus.
It comes as company leader said the firm was starting to get "more for its money".
"We will not be announcing massive layoffs like our competitors. We will work to bring our costs down and we will do that together." he said.
"We have no plans to do a massive layoff, but we will be slamming on breaks in terms of we will not be hiring."
Any jobs will be small in number and most likely related to the operator's activities in Argentina, according to Mr Mehran.
He added: "We will pay employees a special payment in May because we want to recognise our performance in 2016."
Last year, Wintershall achieved record production. It was also able to stay in the black, recording an EBIT before special items of EUR 517million.
The company was able to save EUR 700million off its costs due to cost optimisation and an asset swap with Gazprom.
Mr Mehren added: "We are starting to get more for our money."
Drilling rigs which Wintershall used to pay between $600,000 to $700,000 per day in Norway for at the height of $100 oil are now being contracted out at $300,000, the company leader said.
"We were able to up our activity with lower costs," Mr Mehren said.
"And this has helped us with our long term investment plans."
However, Mr Mehren declined to give a figure for 2017's saving plans.
"I don't want to put an exact number on what we will save, because we want to do it with perspective.
"We want to save but in moderation, because we want to expand and we are investing in our future."
Recommended for you

Future North Sea: 'Subsea electrification is ready to go mainstream'