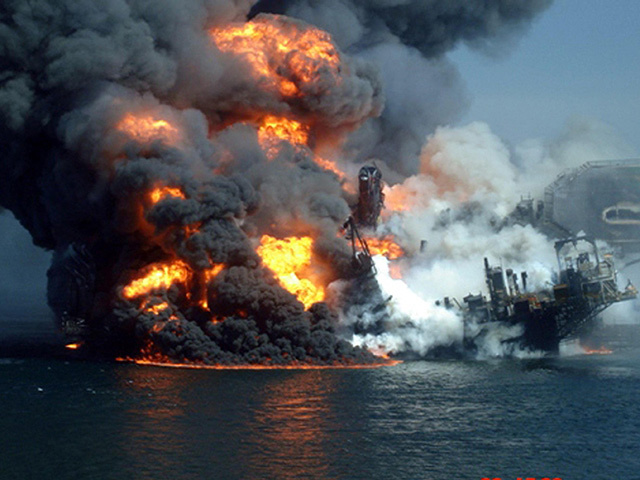 The supermajors are signalling the oil industry's return to the Gulf of Mexico's deep waters.
Royal Dutch Shell plc, Chevron Corp and Exxon Mobil all loosened their purse strings, with bids in a government auction for blocks up 76 percent compared to over a year ago.
The most recent auction of offshore oil and gas parcels received nearly $275 million in high bids, compared with $156.4 million a year ago.
A year-ago the auction drew the fourth lowest total bids for leases in the central Gulf.
The oil industry had moved away from deep water projects as oil prices fell and regulatory scrutiny increased following the Deepwater Horizon disaster in April 2010, the largest accidental marine oil spill.
The five-month-long spill, which spewed some 210 million US gallons into the Gulf, caused extensive damage to marine and wildlife habitats, as well as to the area's fishing and tourism industries, forcing BP to sell assets worth of billions of dollars.
Wednesday's auction was the first under President Donald Trump, who has promised to cut permitting and regulatory hurdles in support of energy exploration.
Shell and Chevron each had 20 high bids, and Shell's $55.8 million total was the largest among the 26 companies submitting offers. Norway's Statoil ASA was the second-largest total bidder with $44.5 million, followed by Hess Corp, Chevron and Exxon.
Department of Interior Secretary Ryan Zinke said: "Today's strong sale reflects continued industry optimism and interest in the Gulf's Outer Continental Shelf."
The highest bid on a single block this year, from Shell, was for $24 million, almost twice last year's $13.6 million top offer. Among other top bidders, Exxon submitted 19 high bids totaling nearly $22 million, and Anadarko Petroleum had 16 high bids totaling nearly $19 million.
Interest in new deep-water projects is heating up with more favorable costs for drilling rigs, services and production equipment. Shell has cut its well costs by at least 50 percent and reduced logistics costs by three quarters, helping make deep-water projects affordable at crude prices under $50 a barrel.
Last month, the Anglo-Dutch oil giant gave final approval to go ahead with its Kaikias deep-water project in the Gulf. In December, BP said it planned to move ahead with a previously delayed expansion project known as Mad Dog Phase 2, the first new platform sanctioned for the Gulf in a year and a half.
Recommended for you

Big Oil set for record profit as world hit by fuel cost pain