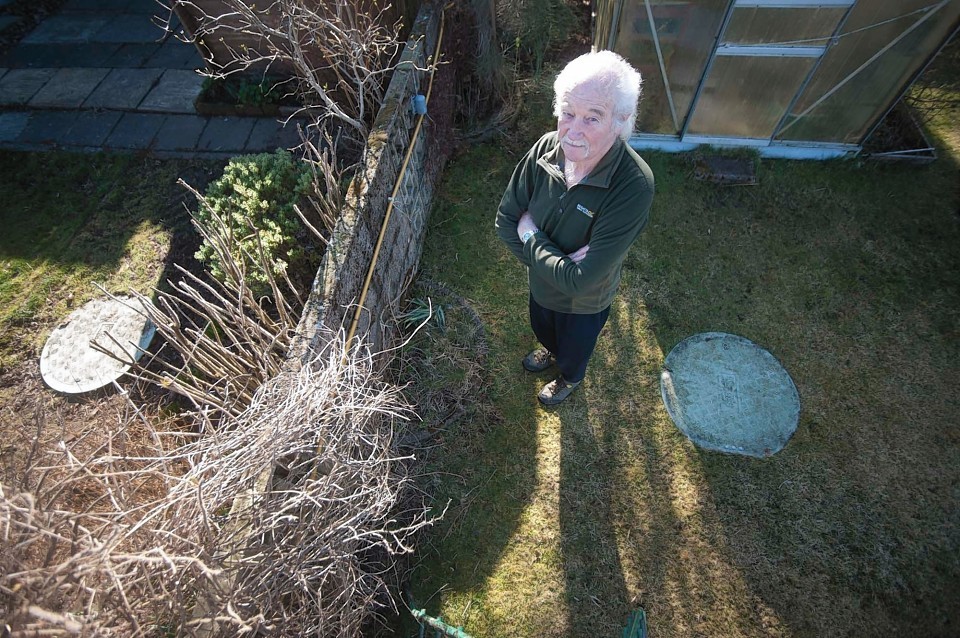 A disgruntled Moray resident has discovered he is paying almost £300 more a year on gas than his neighbour – despite their boilers only being 6ft apart.
Mike Budd and Sandra Sawyer both receive their energy from the same supplier, Flogas.
But although their Tomintoul homes back onto each other Mr Budd has been informed he is being charged 10p per litre more than his neighbour, because of his postcode.
Last night the price difference was condemned as an example of rural customers being exploited with the variance stacking up to £282 over 12 months.
This is based on him using around 3,400 litres of fuel to keep his Cairngorms home warm.
Last night, when contacted by the Press and Journal, the firm pledged to review its prices in the area after being made aware of the discrepancies.
Mr Budd said: "I got a letter to say the prices were going up. I wasn't happy about it but thought fair enough, these things happen.
"It was only when I had a moan to my neighbour over the garden wall about it that I discovered how different the prices are.
"I'm quite prepared to reach over to next door and run a pipe into my own boiler if it means I'm going to be saving nearly 10p a litre.
"When I phoned up Flogas to complain I was told it was because we're in different postcodes. Fair enough, we are, but we're only 6ft apart."
Mr Budd's back garden at his Tomnabat Lane home backs onto Mrs Sawyer's lawn at her Main Street address in the village.
The houses used to be part of the same plot but are now separated by a small wall.
The savings she was making compared to her neighbour also came as a surprise to Mrs Sawyer.
Moray MP Angus Robertson has previously named and shamed firms charging extortionate delivery fees to homes in the region.She said: "The first I knew about it was when Mike said his prices were going up. I wouldn't have known anything about it unless he said."
Last night he condemned the price differences between the two Tomintoul homes as another example of rural customers being fleeced.
He said: "This seems to be a new twist on delivery charges. You would assume that a gas supplier is not sending different lorries from different depots to back-to-back streets in Tomintoul – to have a 10p per litre difference in price seems totally crazy.
"I think the company needs to take a hard look at their systems and make sure they are not discriminating against people in Tomintoul simply because the computer says so on the basis of a postcode.
"This seems to be yet another example of companies not paying proper attention to their charging policies and making services inherently unfair for rural customers."
A Flogas spokesman stressed they listen to customer feedback and were now reviewing Mr Budd's prices.
He said: "Thank you for bringing this situation to our attention, our call centre should have escalated this further for consideration.
"With this in mind, we can confirm that we are looking into Mr Budd's situation and reviewing his pricing agreement to ensure it is fair. Our team has been in contact with Mr Budd to let him know."