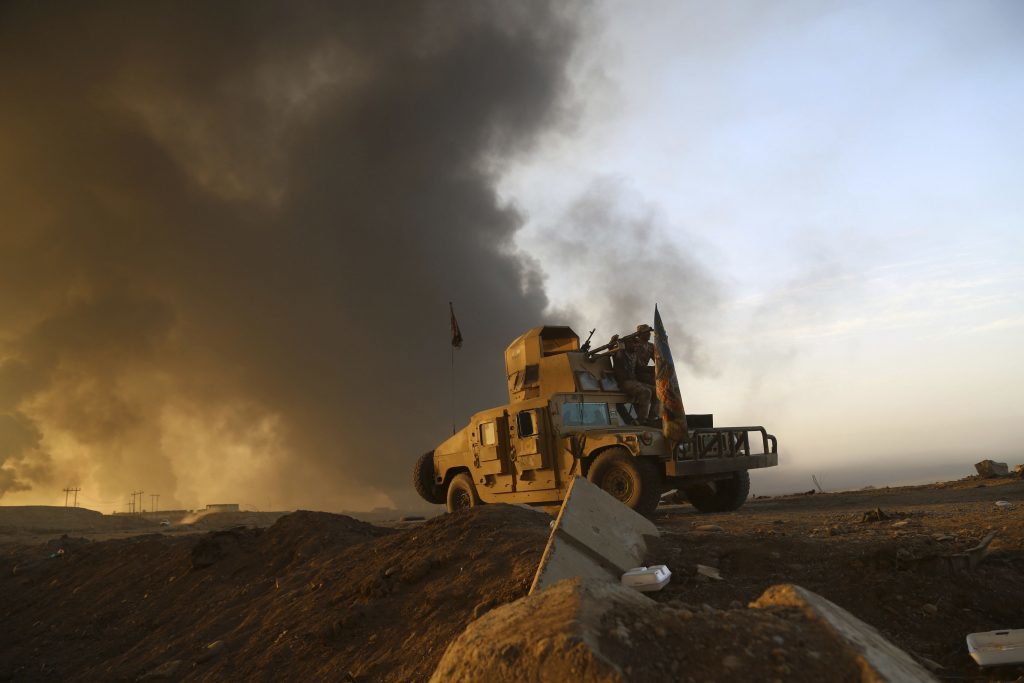 While Syria makes only 0.04% of global petroleum supplies — less than Cuba, New Zealand or Pakistan — it calls one of the world's biggest producing regions its neighborhood.
The nation borders Iraq, the second-biggest member in the Organization of Petroleum Exporting Countries, while other producing giants such as Saudi Arabia and Iran lie just beyond. The Turkish port of Ceyhan, from where shipments including those from Kurdistan are exported, is also close. Apart from its proximity to the Middle East nations, the ongoing conflict in Syria involves Russia and the U.S., two other major crude producers.
Global oil prices jumped more than 2 percent on Friday on news the U.S. launched a cruise missile attack against the nation, two days after Bashar al-Assad's regime used poison gas to kill scores of civilians. The task of military planners was made riskier by the presence of Russian forces in Syria who support Assad's regime in its battle against rebel groups, which include Islamic State and al-Qaeda fighters but also some backed by the U.S.
Tushar Tarun Bansal, director at industry consultant Ivy Global Energy: "Given that two big producers — the U.S. and Russia — are involved, potentially on opposite sides, geopolitical risk has certainly increased and this is getting reflected in prices.
"If, after the initial strikes, there is no further action by the U.S., prices will slip back to where they were prior to the strike."
Syria produced about 35,000 barrels a day of oil and some other petroleum liquids in 2016, making it the 66th biggest producer, according to the U.S. Energy Information Administration. While output averaged 400,000 barrels a day between 2008 and 2010, the combined disruptions from military conflict and economic sanctions on the nation have led to declines, the Energy Department's statistical arm said on its website.
Brent, the benchmark grade for more than half the world's crude, gained as much as 2.2 percent to $56.08 a barrel on the London-based ICE Futures Europe exchange on Friday. West Texas Intermediate futures, the U.S. marker, advanced as much as 2.4 percent to $52.94 on the New York Mercantile Exchange and were at $52.52 at 6 p.m. Singapore time.
The gains may be short-lived, with factors such as U.S. inventory and production levels as well as whether OPEC's production cuts with its partners will be extended influencing prices more in coming days, according to Ivy Global's Bansal.
Gordon Kwan, a Hong-Kong based analyst at Nomura Holdings Inc said: "As long as the military action in Syria is well-contained (not spreading into Iraq), and Syria is no longer a significant oil producer, any big spikes in oil prices could prove temporary."
Oil has struggled to extend a rally beyond $51 a barrel in the past week as concerns over record U.S. inventories and rising American production countered optimism OPEC's production cuts will ease a global glut.
Ivy Global's Bansal said: "OPEC is the wildcard, and the market is currently pricing an extension of the cuts.
"So, although it looks unlikely at this stage, in case OPEC decides to not extend the cuts, we could see some severe price response."