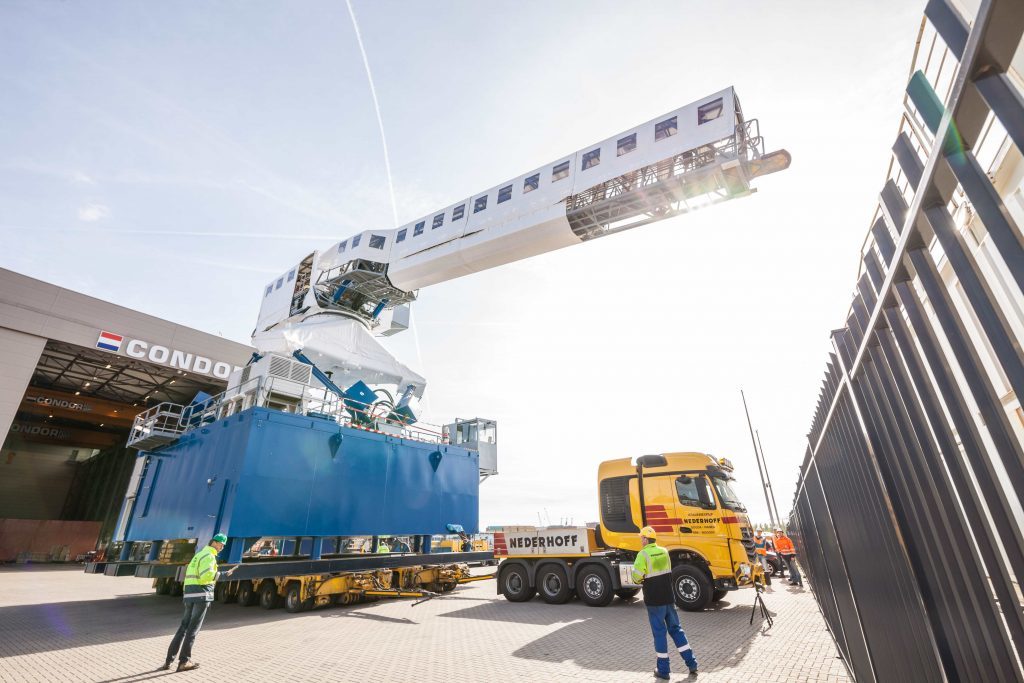 This space age looking walkway may share its name with one of the lesser known X-men.
But the Icemann 'walk to work' system is designed to protect everyday heroes drilling in hostile environments.
Capable of connecting a ship to a platform in 3.5metre waves, it has been designed to safely and efficiently transfer crew in extreme icing and temperatures as low as -28 degree Celsius (-18F).
It is said to be the the 'highest performance gangway system ever made'.
The fully enclosed and insulated system has active motion compensation to allow it to continue with crew transfers in stormy conditions.
Walk to Work systems, where workers transfer between offshore platforms and adjacent vessels, are increasingly being used by the offshore industry as a safe and cost effective alternative to helicopter and basket transfers.
Ampelmann created the Icemann in response to growing demand for effective and safe personnel transfer equipment in frontier regions.
The company anticipates strong demand for the Icemann to service remote and extreme cold oil and gas areas in non-Arctic Russia, Norway and Canada as well as regions of the Caspian Sea.
Sakhalin Energy has ordered an Icemann system for use at the Sakhalin-2 field in eastern Russia, just outside of the Arctic Circle.
Set to be installed later this year, Ampelmann has worked closely with Sakhalin Energy to tailor the system to the requirements of the project.
Jim Craig, Ampelmann's chief executive officer, said: "The system has been designed from the bottom up with every single component selected for its ability to operate in these extreme conditions. Given the remoteness of the work, it is crucial that maintenance is minimal and this has been reflected in the design.
"Various different extreme weather technologies are employed in the design of the Icemann, making it the most high performance gangway system that has ever been built from an operations and conditions point of view.
"The system has been in development for a long-time and we have worked with the customer to meet their exact requirements."