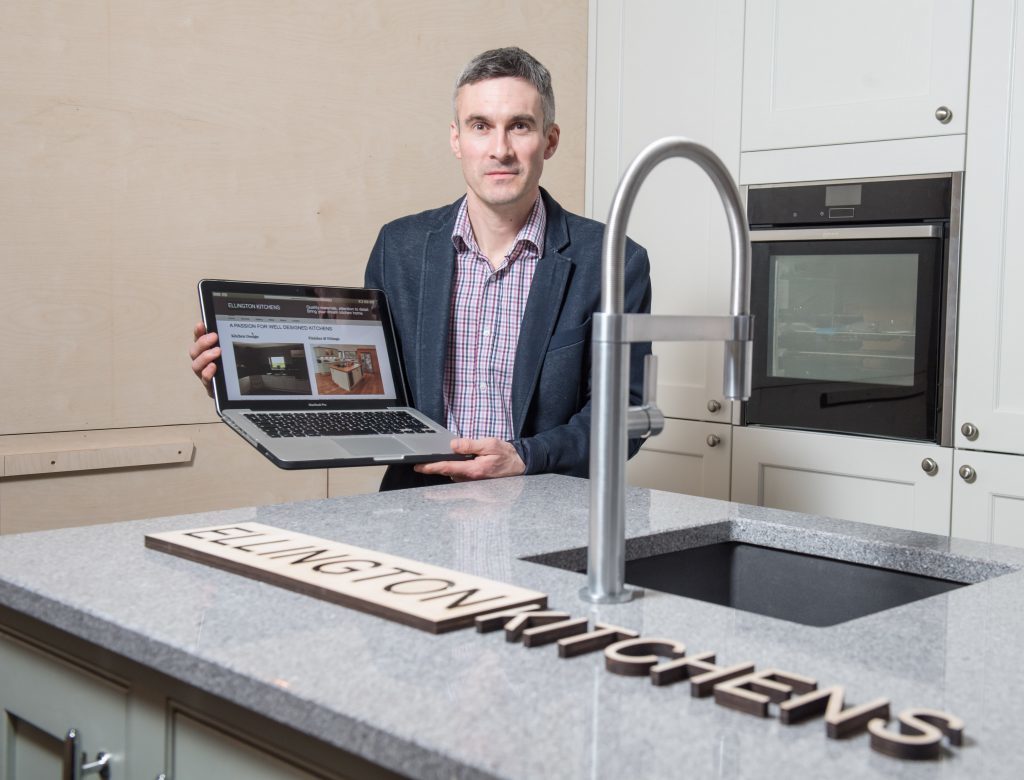 A former oil and gas worker has built up a successful new business after finding himself out of work two years ago.
Peter Ellington faced an "adapt or die" situation when work began drying up for his oil and gas consultancy.
The design engineer turned to his family for support, and went to Business Gateway for advice, before decided to use the skills he had built up over 19 years to establish his new business, Ellington Kitchens.
Now, just 11 months after the 41-year-old began running his company from home, he has launched his own website and opened a showroom in Aboyne's Station Square on April 22.
Mr Ellington said: "Being out of work was extremely hard, but I now see it as a blessing as I would never have had the courage to set up a new business otherwise.
"At the time I didn't know what direction to go in, but I weighed up my experience and visited a trade show in Birmingham in March 2016 to see what options there were in the kitchen industry.
"Since then, I've used my skills to secure work, form strong relationships with customers and suppliers as well as plan and execute jobs in the same stringent manner I did while working in oil and gas."
Mr Ellington credits Business Gateway with giving him the support he needed to get his feet off the ground, saying they provided him support from a specialist adviser.
Although the business-owner's father has been involved in the kitchen industry all his life, Mr Ellington had never thought about following in his father's footsteps until he became unemployed.
When he brought up the idea of Ellington Kitchens, his dad, who is semi-retired, gave him the opportunity to work on some of his jobs. Mr Ellington said they "learnt so much from each other" and it allowed him to "test the water" in a new profession.
Giving a message to hope of others who have found themselves in a similar situation, he added: "Being out of work means you face both personal and financial struggles. Often you don't know where to turn to next and that's a horrible feeling.
"Starting my own business was a piecemeal process and has given me a sense of pride as I build something from nothing.
"That is hugely rewarding. If you find yourself out of work and have a business idea get started on it now, and take all the advice you can. I can assure you, there is life after oil and gas."
Recommended for you

Igho Sanomi of Taleveras Group Receives Forbes Philanthropy award in New York