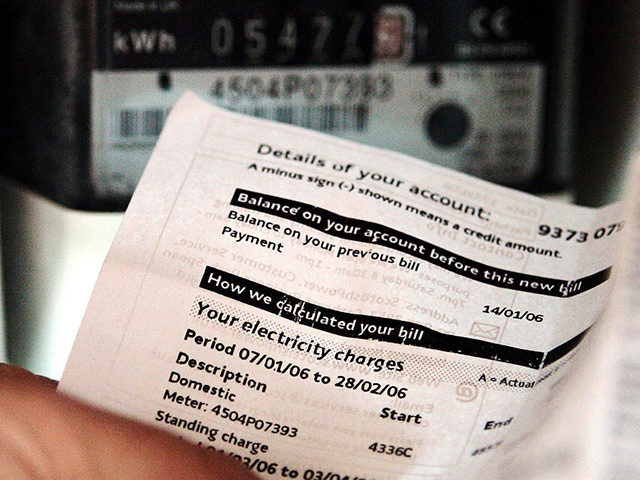 Northern Ireland is facing soaring energy bills unless work begins immediately on a cross-border interconnector, an influential committee of MPs has warned.
The region already faces the highest energy prices in the UK and this is set to get worse unless a secure electricity supply is established quickly, according to a report by the Northern Ireland Affairs Committee.
MPs have also warned that the UK's withdrawal from the EU will probably see the removal of energy funding.
"Establishing a secure electricity supply must be a priority for Stormont and Westminster," Laurence Robertson, chairman of the Northern Ireland Affairs Committee said.
He warned: "The region already faces the highest energy prices in the United Kingdom, causing significant harm to the competitiveness of businesses based here and creating unacceptable levels of fuel poverty. This must not be allowed to get any worse."
The report says that unless action is taken to prevent a deficit in electricity supply within the next four years, Northern Ireland could face further rises in energy bills.
Improving electricity connection between the north and south will help alleviate concerns, the report says.
The North/South interconnector is a major infrastructure project which will link the Northern Ireland and Republic of Ireland electricity networks.
The report warns it is "crucial" that the interconnector clears the final planning stages and construction begins as soon as possible to ensure it is operational ahead of 2021.
It also says that the UK Government faces "tough decisions on extending the life of existing power stations or building new low-carbon power plants".
Current mechanisms have proved inadequate in reflecting the specific issues faced by Northern Ireland in the development of UK electricity policy, according to the report.
The report also highlights the underutilisation of the Moyle interconnector, between Northern Ireland and Scotland.
The interconnector ensures cheaper electricity and security of supply between Northern Ireland and Great Britain. However, it currently operates at half capacity due to technical restrictions imposed by the National Grid.
The report recommends there should be further investment in the Scottish grid to enable it to work at full capacity.
It also says that whenever the Northern Ireland Executive is restored it must work to encourage investment in the energy market.
"Difficult decisions about where future electricity supply will come from will need to be taken quickly if the current situation is not to get worse," said Mr Robertson.
He added: "The North/South interconnector must pass its final procedural hurdles quickly to enable construction to begin and be completed by 2021.
"We also need to know how current electricity production in Northern Ireland will be maintained or improved."
He also warned that the UK Government and Northern Ireland Assembly must work together with energy producers and consumers to set out the long term strategy for electricity production and supply.
"If we are to encourage investment in electricity infrastructure, this will only come with long term guarantees on policy and funding," he added.
Recommended for you
X

Oil down as US rig count rises and Libya lifts output