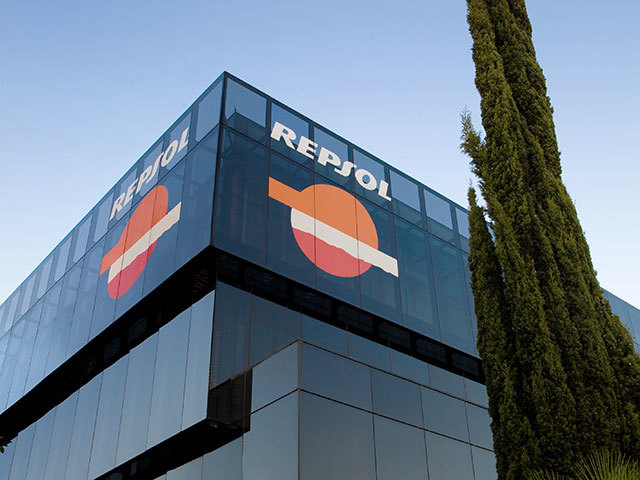 Spanish oil company Repsol more than doubled its net income in the first quarter of 2017 with upstream and downstream improvements as well as a new mega-find in the US.
Net income of 689 million euros in the quarter was a 59% improvement on the 434 million euros obtained in the same period last year. T
The strength of the business was also reflected in the company's earnings before interest, tax, depreciation and amortization , which reached 1.844 billion euros, 80% greater than in the same period the previous year.
Repsol said the increase in net income was due to improvements to the "resilience and flexibility" of the company's activity in the continuing low price environment.
During the quarter, Brent crude prices averaged 53.7 dollars per barrel.
Average hydrocarbon production between January and March was 693,400 barrels of oil equivalent per day, an increase over the production average reached at the end of 2016 due to contributions from Brazil, Libya and the United Kingdom.
Upstream increased its income by 207 million euros over the same period of the previous year, to 224 million euros.
The Downstream area obtained an income of 500 million euros and was described as a "major cash generator" for the company.
The refining margin indicator in Spain was 7.1 dollars per barrel, consolidating the excellent performance in this area during the last two years.
Repsol increased its average production mainly due to activity in the United Kingdom, resumed activity in Libya and the startup of the Lapa reservoir in Brazil.
The Brazil project, which came onstream in December 2016, contributed to the company's new record for production in that country, set in March of this year.
In terms of exploration activity, in March, Repsol announced the largest conventional hydrocarbon discovery on U.S. soil in the last 30 years, in the North Slope borough of Alaska.
It is estimated that the contingent resources of the area where the discovery was made, known as Nanushuk, will total approximately 1.2 billion recoverable barrels of light crude oil.
Repsol Sinopec Resources UK Limited is a joint venture between Repsol and Addax Petroleum UK Limited, a wholly-owned subsidiary of China Petrochemical Corporation (Sinopec Group).
It arose from the acquisition, in 2015, by Repsol, of the global assets of the former Talisman Energy Inc, including its 51% equity interest in the joint venture, previously called Talisman Sinopec Energy UK.
Recommended for you

Multimillion-dollar deal struck to settle dispute on North Sea discovery