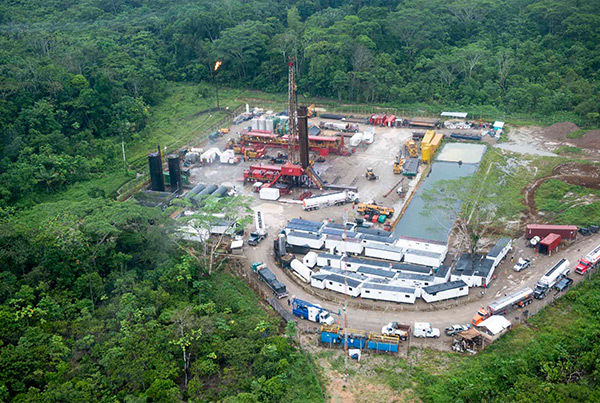 South America focused oil and gas producer Amerisur has "exceeded" boardroom expectations over the last year, according to the firm's chairman.
Giles Clarke is to speak at the company's AGM today, where he will give an update on operations.
He is expected to say: "Activities in the year to date have exceeded the Board's expectations with production now growing, with exploration successes and with an improving social environment as the peace process evolves.
"We have created a strategically important collection of 10 licenses in the historically under-explored but geologically prolific Putumayo region and have an active drilling programme to leverage this position."
Amerisur recently discovered an extension of the Platanillo field.
With the find under its belt the company has accelerated its drilling schedule.
A minimum of 16 wells are planned between now and the end of 2018.
The capex guidance between now and the end of 2018 has been revised to $65m, and will be fully funded from existing cash resources and cash generated from activities at $45 oil.
Clarke is expected to add: "We are on track to deliver a 2017 exit rate of production of more than 7,000 barrels of oil per day ("bopd") and consider 20,000 bopd of production to be a realistic and achievable medium term production target.
"Operations on Platanillo-21 continue. Coring of the M2 sands at 7,894 feet has been completed. On Mariposa-1, a 7 inch production liner has been set and cemented and the operator ONGC Videsh is currently preparing the well for testing.
"Your strengthened and refreshed Board looks to the future with great confidence."