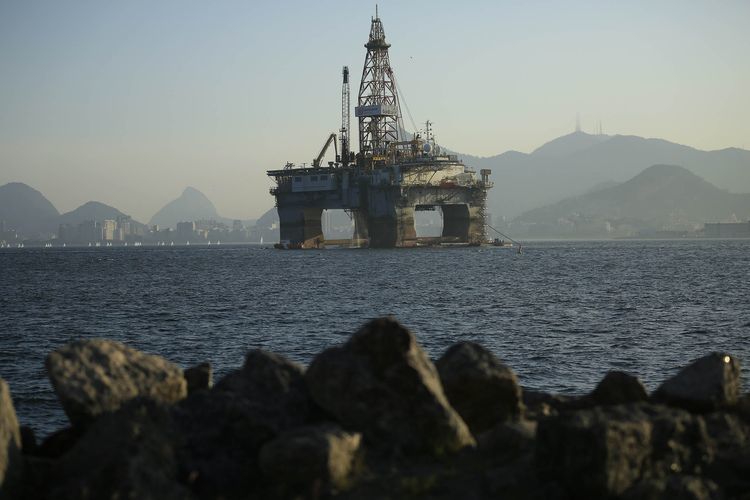 ExxonMobil and Petrobras have held talks on a strategic partnership that could involve multiple assets in Brazil and overseas in different segments of the industry, similar to the $2.2 billion deal signed with Total SA in December, said people familiar with the conversations.
Such a deal could give Exxon access to oil fields and infrastructure in Brazil while state-controlled Petroleo Brasileiro SA could gain from Exxon's expertise in production, refining and distribution, the people said. The company clarified in a statement Tuesday that there is no ongoing negotiation aiming at a strategic alliance with Exxon.
"Petrobras stresses, however, that it's constantly in touch with companies in the oil and gas sector to evaluate opportunities and share experience," the company said in the statement.
International oil companies are taking a closer look after Brazil eased nationalist regulations and opened the market to more competition. Carla Lacerda, Exxon's country chief, said earlier this month that the U.S.-based oil giant sees great opportunities in Brazil. Last week, Petrobras Chief Executive Officer Pedro Parente met in Houston with both Lacerda and BP Plc's head of Latin America, Felipe Arbelaez, the people said, asking not to be named because the discussions were private.
Arbelaez confirmed that he and Parente had talked in "a number of meetings." He said that with the policy changes being undertaken by Brazil's government, "all companies are reviewing their Brazil strategy."
Lauren Kerr, an Exxon spokeswoman, declined to comment. "As a matter of practice we don't comment on rumors or speculation," she said.
In December, France-based Total agreed to buy stakes in Brazilian oil fields and energy infrastructure in a $2.2 billion deal that is expanding its presence in Latin America's largest economy.
Total's Deal
That agreement included stakes in the Iara and Lapa offshore prospects, and gives Petrobras the option to buy into a field in the Gulf of Mexico, the Rio de Janeiro-based company said at the time. Total also acquired 50 percent of two thermoelectric plants in the Bahia area and the right to use a regasification unit in the city. It may study more purchases from Petrobras, Total Chief Executive Officer Patrick Pouyanne said when the deal was announced.
Other European oil producers have also moved to grab a share of the deep-water discoveries that are driving Brazil's production growth. Statoil ASA bought Petrobras's stake in the Carcara find last year in a $2.5 billion deal, and Royal Dutch Shell Plc expanded in the pre-salt region through its acquisition of BG Group Ltd.
In recent months Michel Temer's government has removed Petrobras' exclusivity to operate in the pre-salt, and eased buy-in-Brazil requirements for platforms and equipment. Only one pre-salt field, the giant Libra discovery, has been auctioned in this decade, and under terms that guaranteed Petroleo Brasileiro SA, as it is formally known, control of operations.
While single wells in the pre-salt region can produce more than 40,000 barrels a day, among the most productive in the world, Exxon previously had a rare case of exploration failure in at a concession it abandoned in 2012.
"We are here to say we are going to try again," Lacerda said at an event in Houston last week. " Exxon Mobil sees great opportunities in Brazil."
Recommended for you

Ashtead Technology acquires Ace Winches for £53m