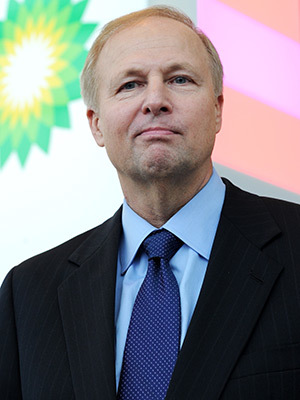 BP shareholders waved through a reduced pay packet for the company's chief executive Bob Dudley.
The move saw the oil super major's shares lift 0.92% in New York to $36.58.
An overwhelming 97.09% approved Dudley's £9million pay packet, which is 40% lower than BP chief's take home pay from the previous year. The majority percentage on the vote was the highest for the company in a decade.
A new remuneration policy that will lower performance incentives was also approved by a majority of 97.32%. The changes include lowering Dudley's maximum long-term payout to five times salary, from seven times, and cutting bonus payments by a quarter.
The move comes after 60% shareholders disproved the pay in the wake of record losses.
Dudley's pay still outranks that of Shell's Ben van Beurden, which totals £7million.