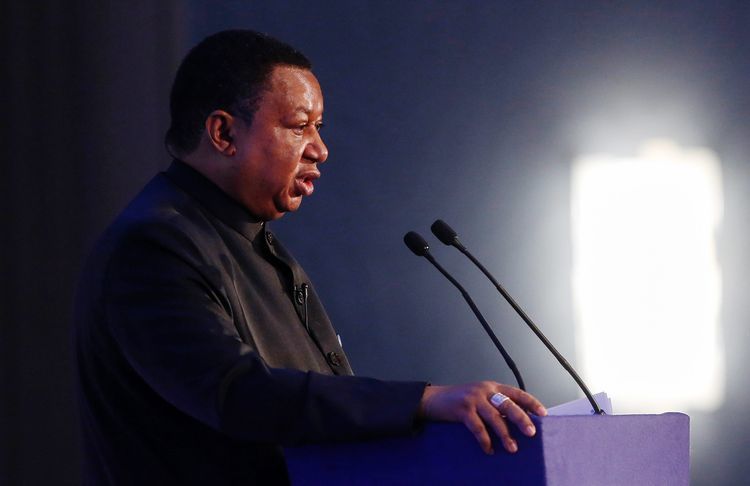 OPEC and its allies are poised to extend their production cuts for another nine months after last year's agreement failed to clear a global supply glut or deliver a sustainable price recovery.
Six months after forming an unprecedented coalition of 24 nations and delivering output reductions that exceeded all expectations, some of the world's largest oil producers faced the fact that they'd fallen well short of their goal.
Alexandre Andlauer, an analyst at consultant AlphaValue SAS, said: "The extension shows that OPEC is struggling to bring down crude oil inventories."
While fuel stockpiles around the world are falling, ministers from Saudi Arabia, Algeria, Venezuela and the United Arab Emirates acknowledged that the surplus built up during three years of overproduction won't be cleared until at least the end of 2017, or possibly even later.
So far, OPEC has stopped short of committing to further action beyond March 2018, but officials dropped hints that it's possible. In a committee meeting on Wednesday, six OPEC and non-OPEC nations agreed to monitor the market and take "further adjustment actions, if deemed necessary."
The nine-month extension to be discussed Thursday could include an option for an extra three months, said Russian Energy Minister Alexander Novak. That's similar to last year's accord which included the option for an extra six months.
The Organization of Petroleum Exporting Countries and 11 non-members agreed last year to cut output by as much as 1.8 million barrels a day. The historic pact affected everything from the valuations of U.S. shale producers to the foreign exchange rates of energy-dependent nations such as Brazil and Nigeria.
The supply reductions were intended to last six months from January, but initial confidence in the deal, which boosted prices as much as 20 percent, waned as inventories remained stubbornly high and U.S. output surged. With crude futures dipping back below $50 a barrel last month, Russia and Saudi Arabia took the unusual step of publicly backing longer cuts weeks prior to the scheduled ministerial meeting in Vienna.
That move did the trick, with U.S. benchmark West Texas Intermediate rising 18 percent to around $52 a barrel since reaching a five-month low on May 4. It could also mean there's little left to gain if ministers ratify the extension at their meeting on Thursday.
Amrita Sen, chief oil market analyst at Energy Aspects Ltd, said: "A nine-month extension is effectively a done deal, but because Russia and Saudi Arabia announced their support for it earlier in the month, the market may be disappointed,"
"If Thursday's meeting ends with 'just' a nine-month extension, prices may sell off."
The sluggish decline in fuel stockpiles isn't their only concern. U.S. crude production rose to 9.32 million barrels a day last week, an increase of 550,000 this year to the highest since August 2015, according to data from the Energy Information Administration. That wipes out almost a third of the supply reduction from OPEC and its allies and the output surge could double by year-end, consultant IHS Markit Ltd. told the group at a meeting last week.
OPEC isn't worried about shale, which may be close to maximum production, but will keep a close eye on developments in the U.S., Algerian Energy Minister Noureddine Boutarfa said in an interview.
Boutarfa added: "We will assess how shale oil will react.
"We know that the American way is to extract the biggest profit in the shortest time possible."
Recommended for you

NSTA: £4bn of North Sea developments approved in 2023