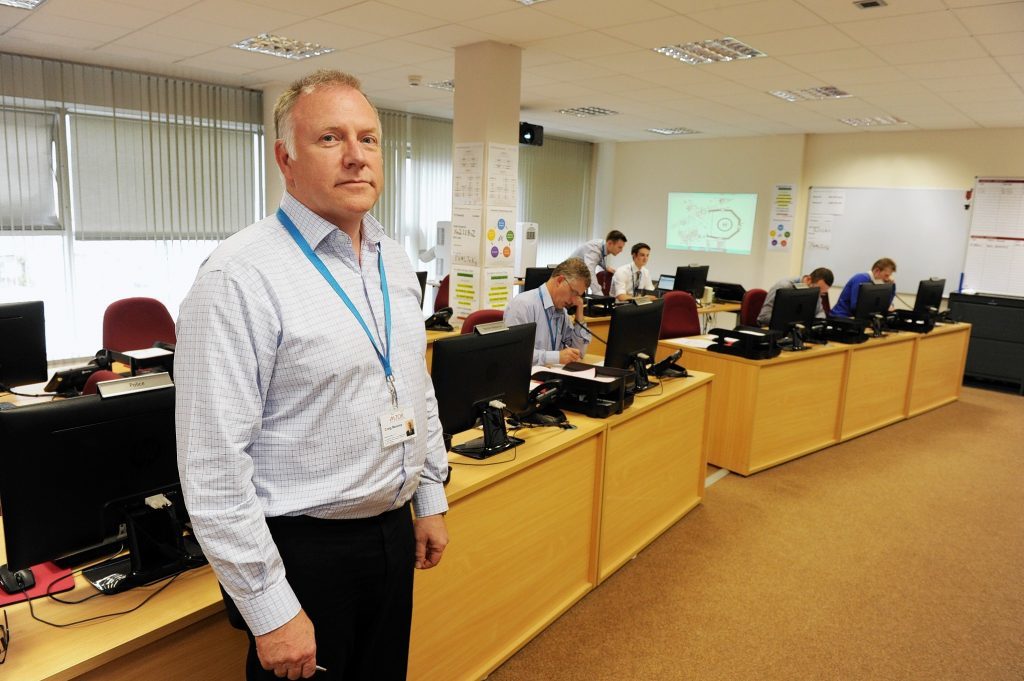 A former Grampian Police hostage negotiator has been appointed to lead an offshore emergency response unit in Aberdeen.
Craig Menzies, 57, has been senior project manager at the facility – now operating under the Restrata banner – for the past four years.
As control room incident manager with the police in Aberdeen from January 2000 to January 2004, he was duty inspector for all critical incident management and response to major incidents offshore.
He was a crisis and hostage negotiator from 1999 to 2013, co-ordinating the police response for live incidents and training exercises, as well as advising on counter-terrorism operations.
Scottish Police College roles saw him design and deliver hostage and crisis negotiator training, while his time on the force also included response duties at the 2008 and 2012 Olympic Games.
More recently, he has advised the UK Government on international kidnappings.
His new role at Restrata's incident management centre (IMC) in Aberdeen puts him in charge of a team previously led by Alan McIntyre, who is moving to another job in the North Sea oil and gas industry.
Mr Menzies, who retired from the police in 2013, will oversee the work of more than 20 specialist staff to deliver crisis and continuity management support and training to oil and gas clients based in the UK and Europe.
Restrata managing director Botan Osman said: "Craig has been a real asset to our business over the past four years and his extensive incident management experience has proven to be invaluable to both the operation of the IMC and the training procedures we offer to our clients."
Headquartered in Dubai, Restrata provides a wide range of safety and security services internationally.
Its Aberdeen unit was previously part of crisis-management firm Altor Risk Group, which was acquired by NM Capital's Stirling Group in 2014 for an undisclosed sum.
Stirling Group later merged with sister company Restrata (Technology), and both businesses have operated under the Restrata name since then.
Meanwhile, Scottish manufacturer Pryme Group – whose businesses include Ellon-based energy industry engineering company SengS – said yesterday its new chief executive, Angus Gray, was leading a "aggressive" growth strategy aimed at transforming it into a major player across the oil and gas, defence and aerospace sectors.
Mr Gray was appointed to the role earlier this year after Gavin Aitken left to become oil and gas director at Al-Rashed Group for Projects Holding in Kuwait.
Pryme expects to achieve turnover of more than £19million in its 2017/2018 trading year, an increase of nearly 20% on the previous 12 months.
The group is targeting "significant" expansion by the end of 2020 through a combination of organic growth and strategic acquisitions to complement its existing portfolio.
The group aims to nearly double its headcount from 240 to more than 400 over the same period.
Pryme is majority-owned by a private-equity fund managed by Simmons and Company International that was established in 2008 to support the growth of small to medium-sized energy service businesses.
The fund currently has £160million under management.