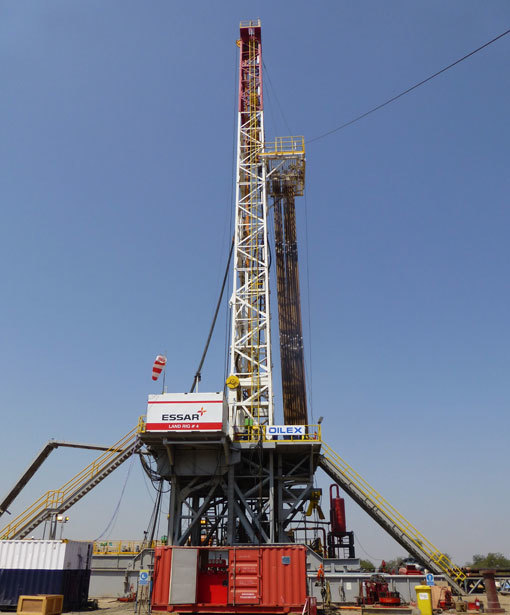 Oilex is headed back to the drawing board after disappointing returns from its latest workover programme.
The field programme involving the workover of two older wells C-70 and C-23z to test potential production flow rates from the OS-II reservoir has been completed.
The results on C-70 are currently under review with the well returning small volumes of both oil and gas.
A sustained flow has not yet been confirmed and the well is being monitored for clean-up flow.
The company is considering whether further stimulation is warranted. The work on C-23z has resulted in an observed water influx into the well bore, however, no hydrocarbons have been recovered.
Historical core samples from C-23z are currently being analysed and tested by Schlumberger with completion of the work and delivery of results anticipated later in July. Baker Hughes is currently completing an initial desk study on EP-IV wells in the PSC in advance of undertaking evaluation work to provide direction on the optimal stimulation methodologies for future drilling and testing.
Elsewhere, Oilex is currently in discussions with several potential partners who are undertaking data room reviews of the EP-IV tight gas potential at Cambay. Should any change in the structure of the joint venture eventuate, a restructure of the Company's ongoing funding commitment to the Cambay Project may ensue.
Work on the Field Development Plan is continuing using both in-house personnel and contracted specialists as part of the application for an extension of the PSC term beyond September 2019. The application is required to be lodged by September 2017.
The company continues to maintain a constructive dialogue with GSPC in respect of resolving the outstanding cash calls, according to a spokesperson.
Managing director Joe Salomon added: "The company remains active in all areas and we continue to work closely with our Indian partner and the Government of India, to ensure that the full potential of the Cambay Project can be realised. In addition, we are reviewing several new business opportunities internationally."