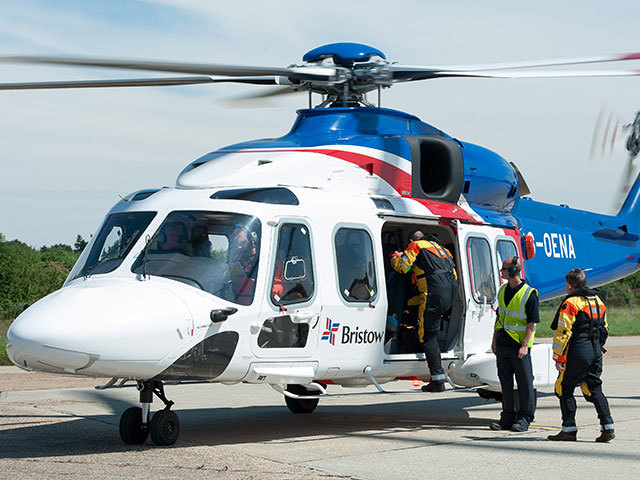 Helicopter operator Bristow Group has revealed bold plans to snatch work away from its rivals after announcing a reorganisation of the business.
Bristow said it planned to bid for 30 to 40 contracts a year, many of which are currently held by competitors.
The company added that the structural changes included a reduction in corporate overheads and that several corporate positions would be eliminated.
The firm's corporate headquarters are in Houston.
The restructuring involves the creation of two separate geographical centres, one based in the Americas and the other in Europe.
Bristow said the move would make it more regionally focused, cost efficient and competitive, putting it in a position to win more contracts.
Bristow's Europe division includes Africa, Asia, Australia, Norway, UK, Turkmenistan and the Middle East. Alan Corbett, who joined Bristow in 2014, has been named vice president Europe, Africa, Middle East, Asia.
The Americas hub includes Bristow Academy, US Gulf of Mexico, Suriname, Guyana, Trinidad, Canada and Brazil. Rob Phillips, at the company since 2003, has been named vice president there.
The company said it would target cost efficiencies, including reducing corporate general and administrative costs to about 12% of revenues.
Portfolio and fleet "optimisation" plans are also afoot to help reduce capex.
Chet Akiri, senior vice president and chief commercial officer, and Bill Collins, senior vice president global operations, have left the company and their respective positions have been eliminated.
Chip Earle, senior vice president and chief legal and support officer, has also departed.
Jonathan Baliff, president and chief executive of Bristow, said: "Bristow is fortunate to have the proven resources and significant bench strength to operate effectively given these changes.
"We remain committed to Target Zero safety and to our continued efforts to improve safety performance. From these two primary hubs, we will concentrate our capabilities to deliver more efficiencies to our clients, as we win more contracts and build a more successful future for Bristow."
Recommended for you

What are the biggest fights at the COP28 climate summit?