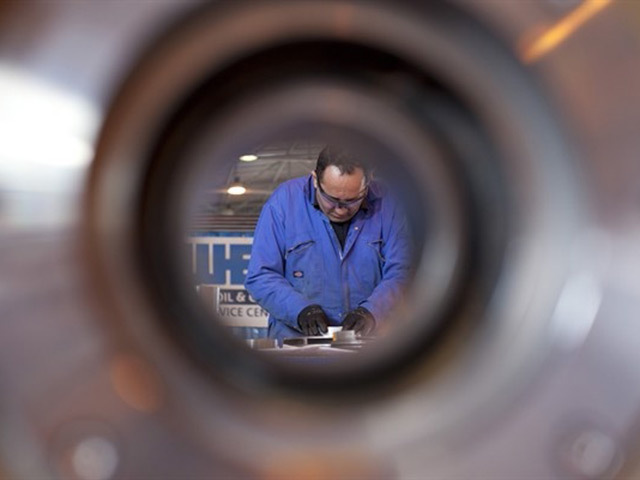 Scottish engineering firm Weir Group's oil and gas division has clinched an £89million deal to buy a Singapore-headquartered wellhead technologies specialist.
Weir Oil and Gas said it expected the acquisition of KOP Surface Products, which employs 450 people, to go through in the third quarter of 2017.
Weir − which makes pumps, wellheads and valves and has bases in Dyce and Portlethen – said KOP's current management team would continue to lead the business.
KOP provides wellheads, surface trees, valves, actuators and aftermarket services for the oil and gas industry.
As well as its Singapore HQ, KOP has a manufacturing facility in Indonesia and a network offices in Malaysia, Thailand, Vietnam, Qatar, UAE, Saudi Arabia and India.
Weir Oil and Gas president Paul Coppinger said: "We've admired KOP for some time. They have great technology and really strong customer relationships in attractive markets. Weir Oil & Gas is already a global leader in pressure pumping and through this acquisition we'll be able to expand our pressure control offering even further, building on Weir's traditional strengths in North America and the Middle East."
KOP chief executive Gordon Cameron said: "We are delighted to be joining Weir Oil & Gas. This means we will be able to better serve our customers by benefiting from being part of one of the world's leading engineering businesses with a strong record of investing in innovative technology and customer service."
Philip Barker, partner and head of industrials at Cavendish Corporate Finance, said the transaction showed Weir Group was prepared to bet on the recovery of the oil market.
Mr Barker also said the deal cemented Weir's position as a "global engineering powerhouse" in the oil and minerals sector.
He said: "Weir Group was no stranger to the oil price collapse in 2014 that saw weak demand and low prices, seeing a 21% drop in revenues in 2015.
"As oil prices beginning to somewhat recover, we can assume that the group has been patiently waiting to make such a strategic acquisition that will help to increase their assets and build their portfolio in a cost effective way over the long term.
"With the overall market stabilising and upstream activity in Asia showing recent signs of revival, this acquisition firmly cements Weir Group's position as global leaders in manufacturing for the oil and gas sector."
Recommended for you

Prax to buy out Total from Natref refinery