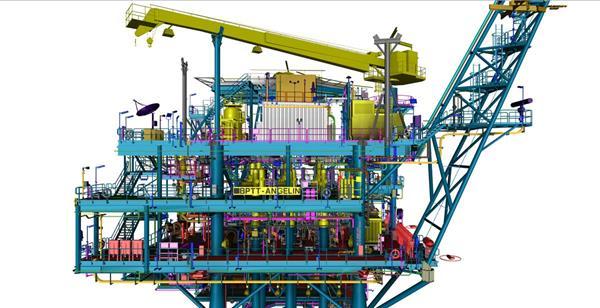 Striking the right balance between efficiency, integrity and investment is key to maximising economic recovery in the UK North Sea, an Aberdeen conference heard yesterday.
Topsides UK, which continues today, was billed as a platform for the industry to come together to discuss current trends in topside operations, present innovation solutions and share lessons learned.
Yesterday's presentations underlined the opportunities and challenges in the mature basin, with Matt Nicol, operations director of infrastructure owner North Sea MidStream Partners, highlighting a "significant backlog of economically viable activities" which could improve UK North Sea production efficiency by 3%.
Mr Nicol also shared Oil and Gas Authority (OGA) figures showing a fourth consecutive year of production efficiency, adding 12million barrels of oil equivalent to total output in 2016.
There was "great progress" on improving efficiency in the North Sea but still a lot of work ahead, he said.
Topsides UK – back at Aberdeen Exhibition and Conference Centre for a second consecutive year – is organised by the Aberdeen section of the Society of Petroleum Engineers, backed by the OGA and supported by an operator-led technical committee.
It throws a spotlight on every stage of topside operations, including production efficiency improvement, maintaining and improving integrity and technological innovation.
Also speaking at the event yesterday was Keith Muirhead, head of delegated authorities and surveillance at Airbus SAS, a division of aircraft manufacturer Airbus Group, who highlighted similarities between his industry and oil and gas.
Both are highly regulated, with demanding customers and "strong requirements for safety, reliability and associated costs," he said.
"Just to maintain the same standard is no longer an option," Mr Muirhead said, adding: "Continuous improvement, process management and customer feedback are elements where quality becomes a competitive advantage."
Brenda Wyllie, OGA northern North Sea and west of Shetland area manager and also SPE Aberdeen vice-chairman, said "It was great to have Matt Nicol of North Sea MidStream Partners and Keith Muirhead of Airbus SAS as keynote speakers, setting the scene for the two days, and reminding us about the importance of operational excellence both within and outwith our industry."
"This year's conference programme is full of operator case studies, of lessons learned and new best practice, as well as exciting innovations and solutions from the supply chain, ensuring that delegates leave inspired and motivated to try different ways of working."
Stuart McIntosh, maintenance manager at event partner Taqa, said: "Topsides UK provides an ideal platform for operators and the supply chain to come together to stimulate discussion on balancing the challenges of safety, efficiency, integrity and investment.
"It is an excellent opportunity for us to learn from others across the industry as we work together to maximise the potential of the region."