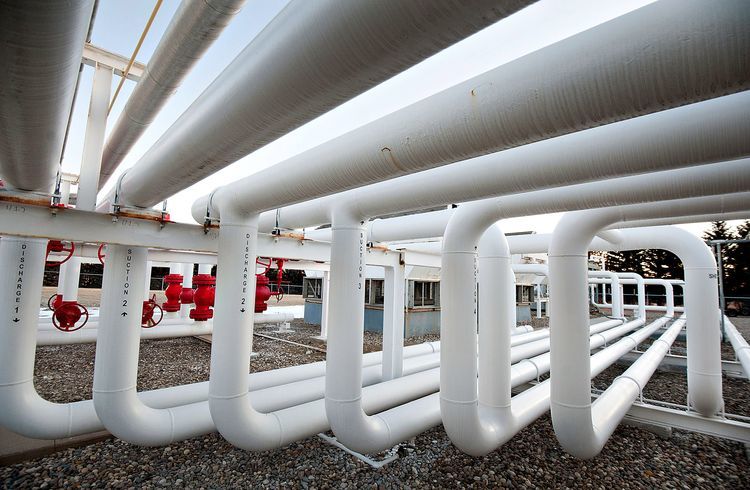 Five years ago, Daniel Rice III was asked to step down from a lucrative position at BlackRock because of the side business he'd created with his sons. That business just sold for $6.7billion.
EQT Corp.'s takeover of Rice Energy, announced Monday, will form the largest natural gas producer in the U.S., vaulting ahead of Exxon Mobil Corp. For the Rice family, the sale marks a substantial payoff after a decade amassing acreage to become a major player in America's biggest shale-gas formation.
"This is a big day," Rice, 65, said in a phone interview Monday. "The boys created a great company."
Indeed, the boys — Rice's three sons — will each walk away with money from change-of-control payments related to the deal as they're all executives. They'll also get a share of a deal that valued the family's stake in Rice at about $1 billion as of early Monday, based on data compiled by Bloomberg. EQT is offering to pay a 37 percent premium over Rice's close on Friday. BlackRock and Rice declined to comment for this story.
A decade ago, Rice — then a high-profile money manager for BlackRock, the world's biggest asset manager — had become so enamored with the shale boom transforming the American energy sector that he enticed his sons — Daniel J. Rice IV, 36, Toby, 35, and Derek, 32 — into the fracking industry and seeded them money to create Rice Energy Inc.
By 2012, that had cost him his job at BlackRock. In June of that year, the company issued a statement saying Rice was resigning to avoid "even the appearance of a conflict" of interest. Three years later, the U.S. Securities and Exchange Commission said it had fined BlackRock $12 million for failing to disclose Rice's involvement in Rice Energy and one if its joint ventures.
By then, though, Rice himself had already become a billionaire. Rice Energy went public in January 2014, gaining in its trading debut. Monday's deal is his latest windfall.
Technology, Data
Amid the explosive growth of America's shale boom, Rice set itself apart as one of the country's most efficient drillers by harnessing technology and big data in a way that its peers are just now starting to do, Karl Chalabala, director at Stifel Nicolaus & Co. in Houston, said in a phone interview Monday. Rice was so effective it was able to reach 1 billion cubic feet a day of production across its wells in just three years, faster than anyone else in Appalachia, Chalabala said.
For more on how buying Rice will expand EQT's footprint so it can bore longer wells, read this story.
"They are very tech savvy and part of that has to do with being such a young management team," he said. "As big data is coming and rolling through all these technologies, they were one of the first people to get behind and apply it very early and have it pay."
That comes as no surprise to Rice, who had already earned a fortune in the early days of the shale boom in Texas's Barnett shale and Arkansas's Fayetteville play. At that time, Rice noticed that hydraulic fracturing techniques improved the economics of individual wells — and that talented fracking engineers were being "woefully underpaid" and would soon be coveted.
A Family Business
So he convinced his son, Toby, to go into the field. Derek followed suit, studying geological sciences and geology. Ultimately, they paired up with Daniel Rice IV, who had worked a stint as an investment banker at Tudor Pickering Holt & Co. in Houston. Dan Rice III is currently on Rice's board of directors, along with sons Daniel and Toby.
Looking back, Rice says he bears no ill will toward BlackRock, which he left on cordial terms. He invested "almost all" of the money he made there in his sons' business. He nonetheless credits his sons with doing the vast majority of the work to turn the company into one of America's largest gas producers.
"I was probably 10 percent of it," he said. "It's their company, their management, their decision to hire employees that made it the company it became."
And they could use some time off, he said.
"This last eight — almost nine — years, they worked really hard," he said. "I'm sure they need some vacation to cool the jets."
Recommended for you

BlackRock takes GasLog off the market