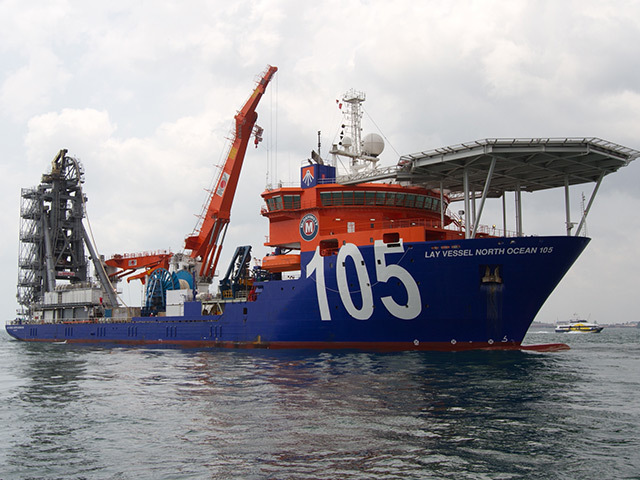 Offshore services provider Oceanteam has sold its remaining 25% stake in vessel-owning company North Ocean 105 AS to McDermott.
Prior to the deal being completed, McDermott owned a 75% stake in North Ocean, and they will now take full control of the North Ocean 105 vessel.
In a statement to the stock exchange, Oceanteam said that the proceeds of the sale would be used as part of its restructuring deal to repay lenders and vendors as the funds become available.
The lay vessel North Ocean 105 is an advanced reel-lay system capable of rigid and flexible pipelay in up to 10,000 feet of water.
The company added that the sale was an "important step" in the company's financial restructuring plan which would allow the company to take advantage o new business opportunities.
Recommended for you

McDermott wins Begonia work off Angola