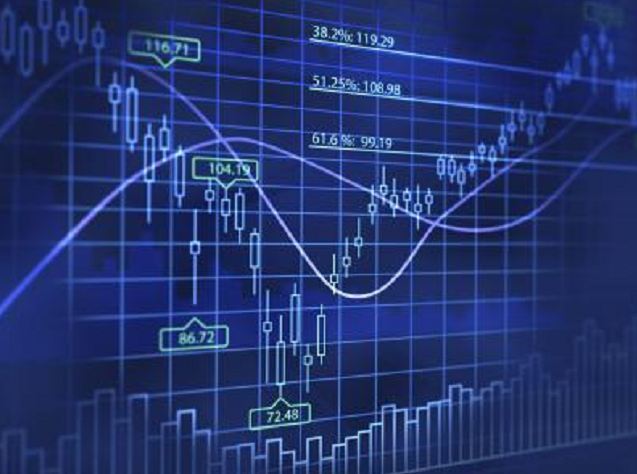 Zach George and his fellow pirates used to talk tough to CEOs. Their battle cry: "Surrender the Booty!"
That was more than a decade ago, when George, then in his 20s, was helping Pirate Capital LLC keelhaul companies that didn't make investors enough money. Flaunting its motto, Pirate Capital swashbuckled its way to a fortune — that is, until it foundered.
Today George, 39, is still agitating for corporate change, now at his own hedge fund, FrontFour Capital Group. But the pirate of old seems less combative with age, at least when it comes to his father.
FrontFour has held onto one key position, with nary a rattle of its saber, even as the stock has plummeted almost 90 percent since the firm started buying it more than four years ago. The company: Penn West Petroleum Ltd., the energy producer where George's father, the oilman Rick George, happens to be chairman.
FrontFour hasn't been quite so forgiving with other companies of late. Just last week, the firm won a proxy fight, and three board seats, at Granite Real Estate Investment Trust and got ILG Inc., a timeshare operator, to agree to explore a merger. In May, it landed two seats at ClubCorp Holdings Inc., which runs more than 200 golf and country clubs. Those companies are stock-market high-flyers next to Penn West, based in Calgary.
Given the potential conflicts, FrontFour sought outside counsel to revise its compliance rules as soon as Rick George joined the Penn West board in 2013. The fund has told its clients that Zach George will have no say in the investment and no contact with the company or his father in his capacity as chairman. What's more, neither Zach nor his partners are allowed to speak to Rick about other Canadian energy producers, according to people familiar with firm.
Rick George didn't return emails seeking comment. Zach George declined to comment, citing FrontFour's compliance rules.
Still, the investment doesn't sit well with Brad Allen, founder of Branav Shareholder Advisory Services Inc, a Toronto-based firm that advises companies on corporate governance issues.
"It's not ideal to have the son running a hedge fund where one of the largest holdings is dad's public company," Allen said. "It does seem quite unusual."
FrontFour partner Stephen Loukas said in an interview that the company has established "robust policies" to address any appearance of a conflict.
FrontFour is based in Greenwich, on the Connecticut Gold Coast, not far from where a life-size statue of a peg-legged pirate used to greet visitors at Pirate Capital, which was run by Tom Hudson. FrontFour started in 2007 and by 2009 George and two Pirate colleagues, David Lorber and Loukas, were managing the portfolio together.
FrontFour's Fortunes
The trio did well early on. FrontFour was up 44 percent in 2009 and gained 32 percent the following year, fund documents show. It earned 9 percent in 2011, when the S&P 500 index barely budged, and kept pace with the bull market in the next two years.
Then came two years of losses, and assets bled away. FrontFour now manages $290 million, down from $509 million at its peak in 2015, according to people familiar with the firm, who added that the fund has seen net inflows this year.
George and his two partners have run about a dozen campaigns since they started, including Renegade Petroleum Ltd, industrial manufacturer OM Group and Ferro Corp.
James Hyman, one-time chief executive of prison operator Cornell Cos. that got skewered by Pirate Capital, says the trio seems to have taken a less abrasive approach over the years.
"We all grow up," said Hyman, who called the FrontFour traders analytical and thorough. "I think they now understand that you don't need some of the histrionics and that bombast isn't effective to getting the outcome.''
Zach's father made his name and fortune as CEO of Suncor Energy Inc., a pioneer of the Canadian oil sands. In May 2013, he became chairman of Penn West, a stock FrontFour had started accumulating three months earlier with an initial purchase of about 1 million shares.
Seeking Change
Zach and his partners considered Penn West a turnaround story. Although the company had about $2.7 billion of debt when FrontFour first contemplated buying shares, it also had assets it could sell to pay off the loans, and large shareholders were already agitating for change, according to people familiar with the partners' thinking.
But, before long, Penn West was hit by an accounting problem in 2014 that prompted it to revise some financial statements. Then came a precipitous decline in global oil prices. All the while, FrontFour was boosting its stake. It's now the second-largest holder of the company, with a 3.4 percent stake, and FrontFour's biggest U.S. stock position at the end of the first quarter, according to a regulatory filing.
Creating Value
Penn West has been selling off assets, bringing total net debt down and validating FrontFour's investment thesis, the people said. The company had total debt of $289 million at the end of the first quarter. Loukas said in an interview that the fund has had offsetting hedges and has at times reduced the size of its position, when warranted by the price of oil or other factors.
For Zach George, the good news is that FrontFour has bounced back lately. It's up about 10 percent this year.
The bad news: Penn West, which more than doubled in 2016, is sinking once again. The stock is down more than 30 percent year-to-date.
FrontFour says George pere won't get a pass.
"The family connection in no way rules out the firm's ability to take an activist position in Penn West if we perceive that management is not doing its job or there is an opportunity to create value for shareholders," said Loukas.
Recommended for you

'Pilot error' led to fatal helicopter crash