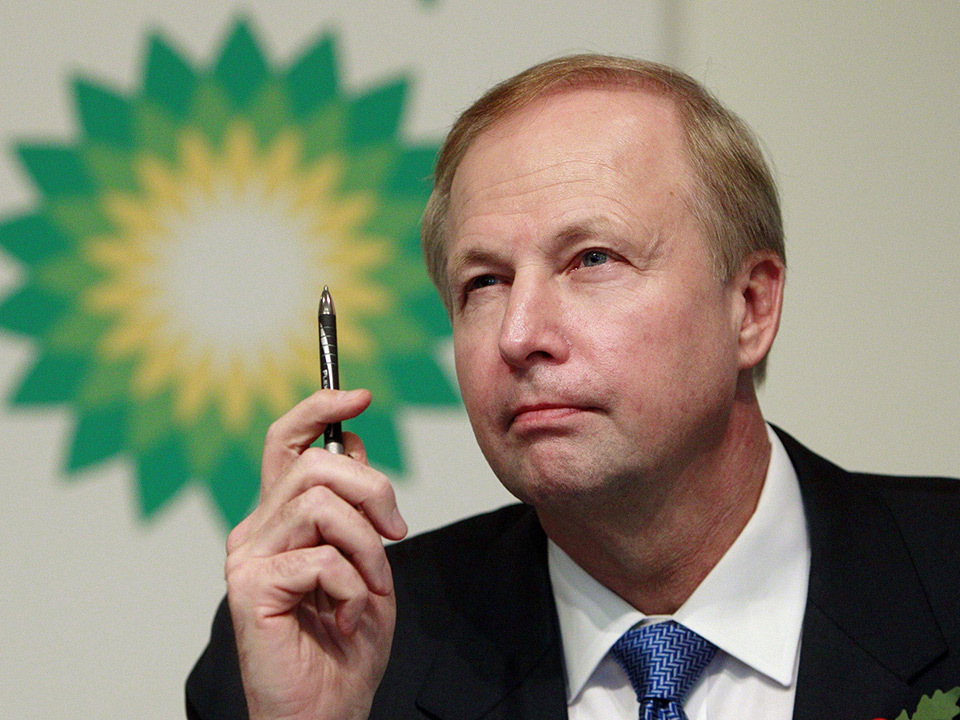 BP's chief executive Bob Dudley has said that global energy markets are "in transition", as he revealed the results of the supermajor's annual Statistical Review of World Energy.
In the introduction to the 66th edition of the publication, Dudley reflects on the changes that energy markets are going through with the transition to a lower carbon reliant mix.
He also said that power is changing hands around the world, with developing economies entering a more central role to global energy demand.
Dudley said: "Global energy markets are in transition.
"Rapid growth and improving prosperity mean growth in energy demand is increasingly coming from developing economies, particularly within Asia, rather than from traditional markets in the
Organisation for Economic Co-operation and Development (OECD).
"The relentless drive to improve energy efficiency is causing global energy consumption overall to decelerate. And, of course, the energy mix is shifting towards cleaner, lower carbon fuels, driven by environmental needs and technological advances."
Dudley vowed that BP will play its part in meeting the "dual challenge" of supplying the energy the world needs to grow and prosper, while also reducing carbon emissions.
He said energy markets started noticeably rolling out efforts last year to start this long term transition.
But they were also affected by a series of shorter-run factors, most notably in the oil market which continued to adjust to the excess supply that has weighed on prices over the past three years.
He added: "To understand this mix of short and long-run factors and what they might imply for the future, we need timely and reliable data.
"That is where the Statistical Review comes in, providing accurate global data to inform discussion, debate and decision making."
The review found that overall, energy consumption grew slowly again in 2016 – the third consecutive year in which demand has grown by 1% or less.
This was weaker than the rates of growth over the previous 10 years or so.
Global carbon emissions from energy consumption were estimated to have been essentially remained flat in 2016 for a third consecutive year – a substantial improvement relative to
past trends.
BP boffins put much of this improvement down to pronounced changes in the pace and pattern of economic growth and energy consumption within China.
Dudley said the extent to which these changes will persist as China moves to a more sustainable pattern of growth and how much will unwind as the marked weakness in some of China's most
energy-intensive sectors eases is uncertain.
He added: "We need to keep up our focus and efforts on reducing carbon emissions. BP supports the aims set out in the COP21 meetings in Paris and is committed to playing its part in
helping to achieve them."
According to the review, the oil market managed to largely rebalance in H2 but 2016 produced the weakest growth in gas output for 34 years, other than in the immediate aftermath of the financial crisis.
Coal consumption fell sharply for the second consecutive year, with its share within primary energy falling to its lowest level since 2004.
Coal production and consumption in the UK completed an entire cycle, falling back to levels last seen almost 200 years ago around the time of the Industrial Revolution, with the UK power
sector recording its first ever coal-free day in April of this year.
In contrast, renewable energy globally led by wind and solar power grew.
Although the share of renewable energy within total energy remains small, at around 4%, it accounted for almost a third of the increase in primary energy last year.
Dudley said: "Our industry has faced some significant challenges in recent years. There are signs in last year's data that markets are adjusting and some of the near-term pressures may gradually ease.
"But as we know from history, one set of challenges is likely to be replaced by another, as we learn to operate in ever-changing markets and to harness the opportunities afforded by the transition to a lower carbon environment."
Recommended for you
X

Strong opposition for Trump's proposal to pull out of nuclear deal, survey finds