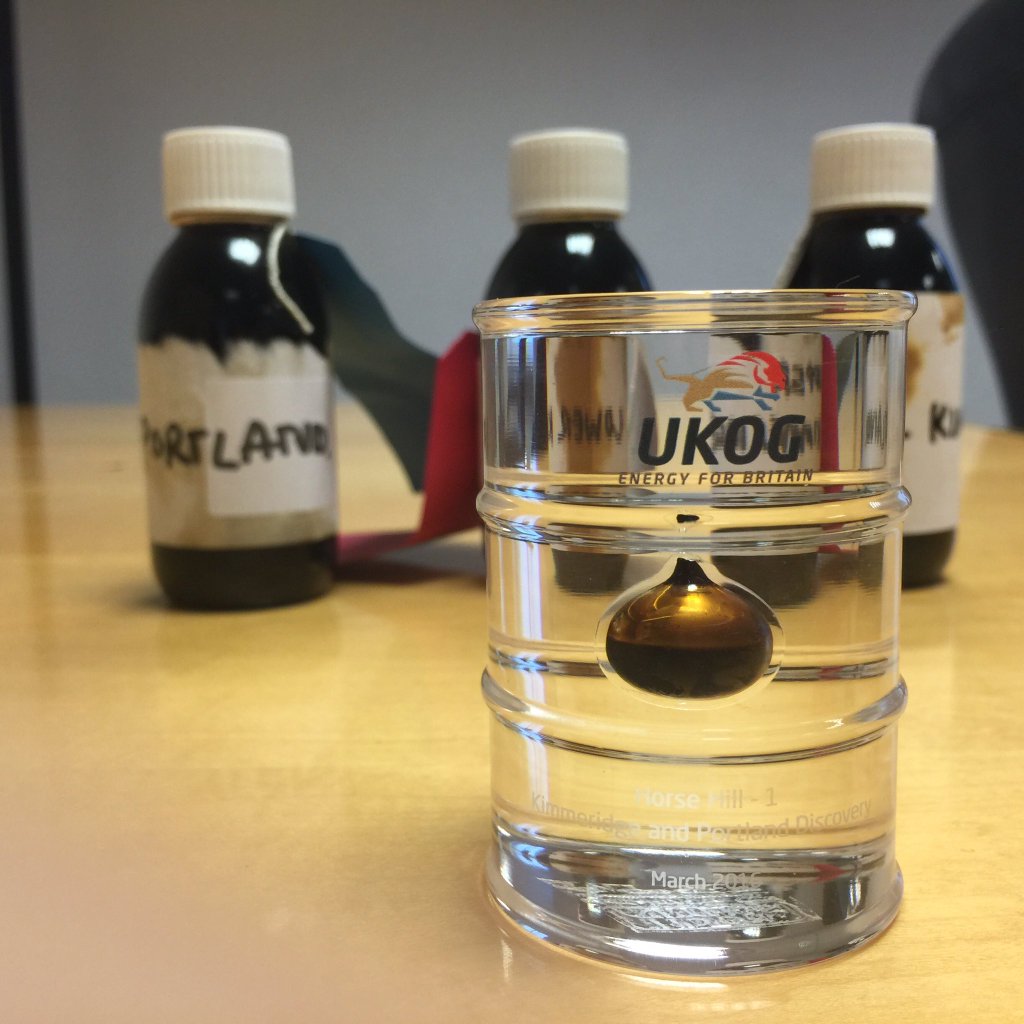 UK Oil and Gas Investments claim to be "firmly on course" for building upon positive results at the firm's Horse Hill near Gatwick Airport.
Chairman Stephen Sanderson said the last six months has been a period of "significant" success and growth.
The company has been steadily growing its portfolio of conventional oil exploration and appraisal assets in the south-east of England.
Sanderson said: "We are firmly on course along our defined two-year operational programme, structured to build firmly upon the significant positive results at our Horse Hill site near Gatwick Airport in March 2016.
"The key first step along this journey is now underway at our Broadford Bridge drilling site."
he well, an exploration step-out, will penetrate four naturally-fractured Kimmeridge Limestone units (KL1-KL4), the uppermost two units of which flowed at a record aggregate rate of 1365 barrels of oil per day.
The BB-1 exploration well target was purposely chosen to test a Kimmeridge geological feature that has no discernible conventional structural or stratigraphic oil trapping configuration.
UKOG say that as a result, in the success case, the presence of mobile oil within the Kimmeridge, would confirm "beyond reasonable doubt" that the naturally fractured Kimmeridge Limestone reservoir targets lie within a continuous moveable oil deposit stretching 30 plus km across the wider Weald Basin.
Drilling commenced at the end of May 2017, and in mid-June one of the most comprehensive coring programmes ever carried out in an oil exploration well in the UK was carried out.
Sanderson added: "I had the privilege, along with our key staff and operations team, to witness the first cores being brought to surface and saw, smelt and touched the oil seeping from the uppermost Kimmeridge Limestone.
"Mobile light oil continued to be observed seeping from multiple sections of fractured calcareous shales and limestones within the cored Kimmeridge section. Wet gas readings also maintained high levels throughout the coring, being near identical to those seen at the HH-1 Kimmeridge Limestone oil discovery, around 30 km to the north-east.
"These live oil seeps and shows, together with confirmation that both shales and limestones are fractured over multiple zones, also corroborate the findings from HH-1 that oil production was likely derived from a much larger reservoir "tank" than the two perforated and tested KL3 and KL4 reservoir zones.
"Consequently, the possibility that we have encountered a single, significant naturally-fractured oil reservoir section, potentially up to 1000 ft thick and encompassing all four Kimmeridge Limestones over the wider-Weald, will now be rigorously examined during the remaining coring and subsequent flow testing."
The flow testing programme is due to start around mid-July and continue into September 2017.
The core samples taken to date are now undergoing extensive geological, petrophysical and geo-mechanical analysis by COREX in Aberdeen and Premier Oilfield Laboratories in Houston, Texas and Bartlesville, Oklahoma, USA.
Recommended for you
X

BassGas mid-life enhancement completed