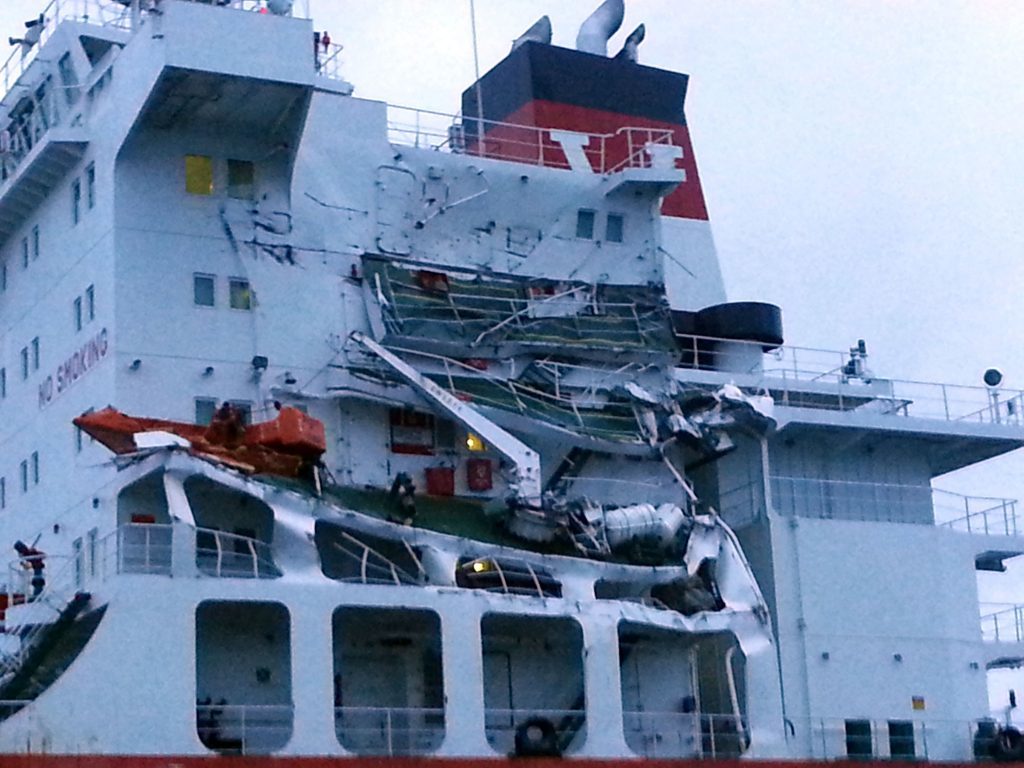 An oil tanker and a bulk carrier have collided in the Dover Strait.
Seafrontier was heading to Puerto Barrios, Guatemala, and the Huayang Endeavour was en route to Lagos, Nigeria, when they collided at around 2am on Saturday.
Both ships were damaged but no-one was injured and there was no pollution, the Coastguard said.
The tanker Seafrontier was loaded with 37,953 metric tonnes of petrol and had 27 people on board, while Huayang Endeavour was in ballast and had a crew of 22.