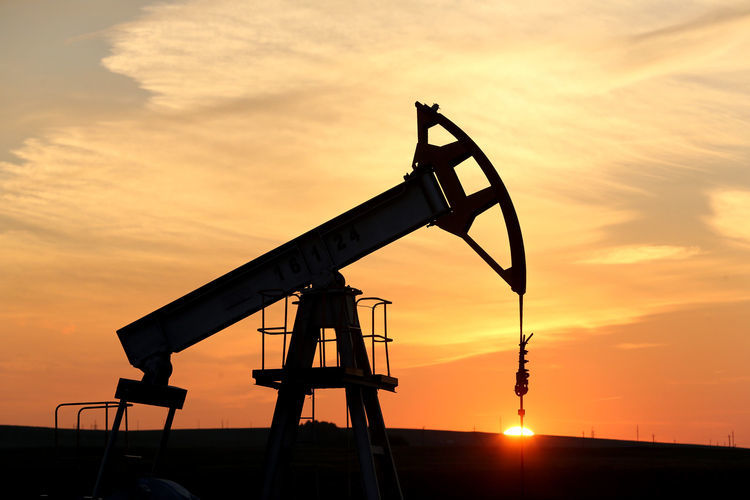 U.S. crude production fell for the first time this year in April, reining in exuberance over rapidly growing domestic output.
April output fell slightly to 9.08 million barrels a day, the Energy Information Administration said Friday, and was 190,000 barrels lower than the agency's preliminary weekly estimates. Earlier in June, the EIA also lowered its Permian oil production estimates for every month in 2017.
U.S. shale drillers have boosted production at a rapid pace, undercutting OPEC's efforts to pare a global supply glut. EIA projects that U.S. output will grow every quarter this year before tipping past 10 million barrels a day in 2018. The number of rigs drilling for oil fell this week for the first time since January.
"Generating estimates for domestic crude oil production is a challenge, given the large number of rigs/wells across the various plays, each with their own characteristics," EIA analyst Robert Merriam said in an email. "Most months we are reasonably close, some better than others, and we use those results to inform changes we may want to make to improve those models going forward."
The biggest drop was in the Gulf of Mexico, where output fell 5.8 percent to the lowest since October. Onshore production increased, with Texas and North Dakota adding 1.1 percent and 2.2 percent, respectively.
Fuel demand in April fell short of weekly estimates, as U.S. refiners continued to send more cargoes overseas. U.S. consumption of distillates, including diesel and heating oil, came in 9 percent lower than the EIA originally estimated at 3.79 million barrels a day. The sharp revision came as exports rose 13 percent to a nine-month high of 1.32 million barrels a day.
One piece of the fuel market did pick up the pace. April gasoline use increased year-over-year for the first time in 2017. Gasoline consumption rose 0.4 percent to 9.25 million barrels a day.
Recommended for you

Oil holds surge as OPEC+ mulls biggest supply cut since 2020