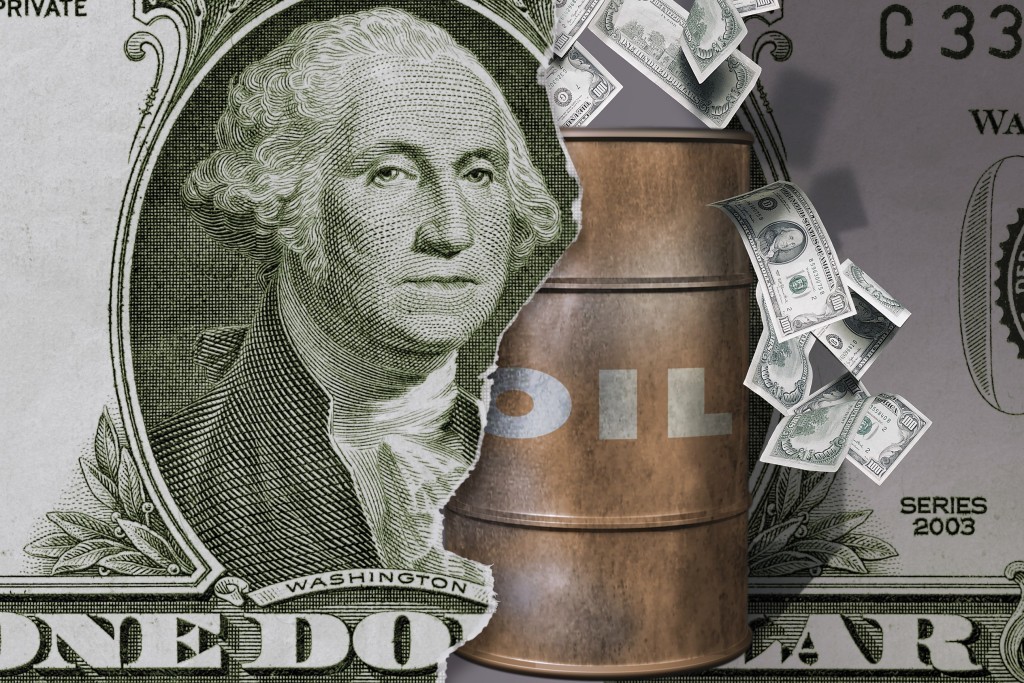 Halliburton expects that the worst crude crash in a generation will lead to a spike in oil prices by 2020.
Tumbling oil prices brought on by a glut of global oil has forced the industry to slash about $2 trillion in investments, according to the world's biggest fracking provider. Those cuts will weigh heavily on the market in a few years when oil supplies fail to keep up with demand, Mark Richard, the company's senior vice president for global business development said Wednesday in an interview at the World Petroleum Congress in Istanbul.
"Sooner or later, the market is going to catch up," Richard said. "You'll see some kind of spike in the price of oil. Maybe somewhere around 2020-2021, but it's got to catch up sooner or later."
The oil industry has been struggling to climb out of a downturn that eliminated more than 400,000 jobs, forced hundreds of companies into bankruptcy and led to sharp output cuts after oil prices tumbled from more than $100 a barrel in the middle of 2014 to a low of $26.05 in February last year.
Explorers in North America, where Houston-based Halliburton generates most of its sales, were the first to return to work, boosting spending 10 times faster than the rest of the world.
The international markets, which generally take longer to turn around due to the more massive projects underway, "hopefully" hit rock bottom in the first half of this year, Richard said.
"All of our major clients are working to bring the total cost down internationally," he said. "It depends how quickly we can get to those price points and how quickly our customers are able to see that their investment is going to be solid for the long term."
Recommended for you

Oil's wild ride is driven by a disruptive band of bot traders