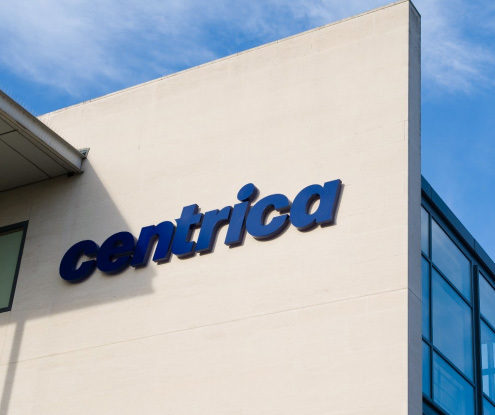 Centrica said today that it had signed an agreement to combine its oil and gas business with Bayerngas Norge.
The Joint Venture will comprise Centrica's assets in the UK, Netherlands and Norway and Bayerngas Norge's assets in the UK, Norway and Denmark.
Centrica said the deal with Stadtwerke München (SWM) would create a joint venture which is among the top five independent operators in Europe in terms of production and reserves.
The joint venture will have two shareholding entities. Centrica will own 69% and Bayerngas Norge's existing shareholders, led by SWM and Bayerngas, will own 31%.
Centrica will contribute its European E&P business and make a series of deferred payments totalling £340 million through 2022 in exchange for its 69% stake.
Bayerngas Norge will contribute 100% of its shares in exchange for its 31%.
The joint venture, whose operations will be managed independently of Centrica and SWM, will be incorporated and tax resident in the UK and its headquarters will be in the Greater London area.
The management team will be led by Chris Cox, currently managing director of Centrica E&P, as chief executive officer.
The transaction is expected to go through in the fourth quarter of 2017. Centrica will consolidate the joint venture in its accounts.
Centrica said the combination should lead to further consolidation and joint ventures, including the possibility of an IPO in the medium term.
The tie-up is expected to create synergies of £100million to £150million through cost savings and portfolio optimisation.
Centrica E&P and Bayerngas Norge staff members who are employed by "entities that are contributed to the joint venture" are "expected" to transfer to the new business.
Centrica said the new venture would create new cost saving opportunities through the "sharing of technical expertise," and "the streamlining of operations and areas of overlap, for example at Cygnus".
Near term, the joint venture will invest in the range of £400million to £600million per year.
Centrica chief executive Iain Conn said: "As part of our strategy of 2015, we have been aiming to develop a more focused and stronger E&P business which will contribute to the resilience of the group while limiting Centrica's E&P participation.
"Alongside the recently-announced disposals of our Canada and Trinidad & Tobago assets, this joint venture creates a larger, more sustainable and more capable European E&P business and brings together like-minded shareholders who have a shared strategic vision on the role of E&P.
"As one of the largest independent E&P companies in North-West Europe, the new entity will have the possibility to participate in further consolidation and joint ventures, and creates future optionality for Centrica's shareholders."
Bayerngas Norge, founded in 2006, is the upstream E&P vehicle of SWM, which is Munich's municipal utilities company, and two minority partners.
It has stakes in three producing fields in Norway and three in the UK.
The Ivar Aasen field, operated by AkerBP, and the Cygnus gas field in the UK, are the two largest contributors to Bayerngas Norge's production.
SWM chief executive Florian Bieberbach said: "We are convinced that by combining our E&P activities we will create an even stronger and more sustainable business. With its similar background and strategy, Centrica is an ideal partner to develop and grow this joint venture together."
Recommended for you

SDX agrees sale to Canada's Tenaz