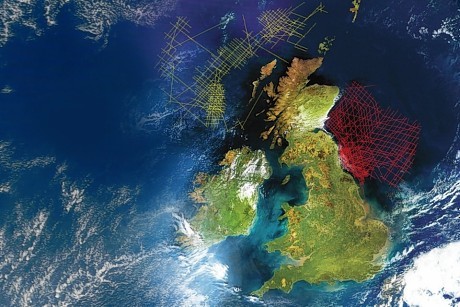 The Oil and Gas Authority (OGA) has once again released new data in an effort to attract and incentivise North Sea exploration.
In the lead up to the 30th offshore licencing round, the OGA has made available a slew of new information, including UKCS-wide multi-satellite gravity data, data on about 1,000 wells and a number of proprietary reports from Shell and ExxonMobil.
The 30th round, due to be announced at the end of 2017, focuses heavily on some of the more mature sectors of the UKCS and has been touted by the OGA "the most significant offshore round in recent decades."
Today's data announcement comes on the back of a similar release on the June 19 this year in which the OGA said it would provide a gamut of data packages, images and technical montages to stimulate interest in the North Sea bidding round.
OGA operations director Gunther Newcombe said: "We want to help make the UK as attractive as possible to explore for oil and gas. Part of this is about making as much data as possible openly available so people can understand more about our subsurface and make well-informed decisions in advance of the 30th Offshore Licensing Round opening later.
"The delivery of the first set of regional geological maps is a key milestone in what is a three-year project to deliver a consistent set of geological maps for the whole of the UKCS."