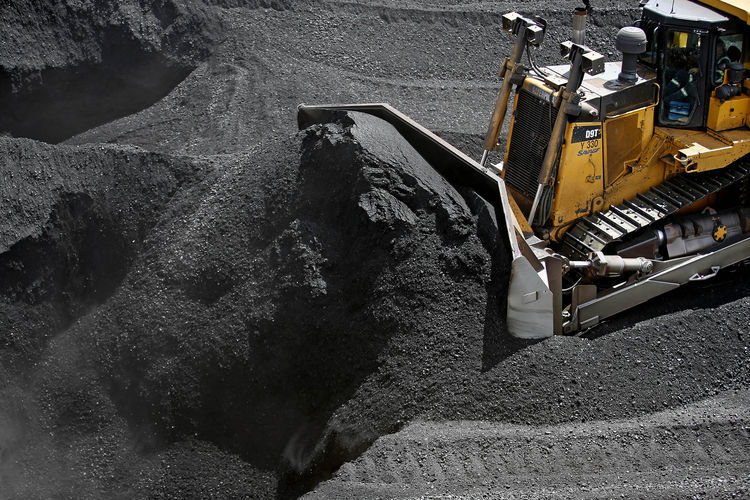 US coal will be heating homes in the Ukraine this winter after a landmark deal was struck between the two countries.
The Ukranian government will fire up the state owned power generation company Centrenergo PJSC with American imported thermal coal.
The former Soviet Union country has been reliant on its old masters in Russia for many years to fill energy demand.
US Secretary of Energy Rick Perry welcomed the announcement, which comes amid growing tensions between North America and Russia.
Perry said: "In today's turbulent world, geopolitical turmoil can create uncertainty for nations without access to an abundance of their own natural resources.
"No one knows this more than Ukraine. In recent years, Kiev and much of Eastern Europe have been reliant on and beholden to Russia to keep the heat on.
"That changes now. The United States can offer Ukraine an alternative, and today we are pleased to announce that we will.
"US coal will be a secure and reliable energy source for Centrenergo and its electricity customers. This announcement will also boost our own economy by supporting jobs in the coal and transportation industries.
"This Administration looks forward to making available even more of our abundant natural resources to allies and partners like Ukraine in the future to promote their own energy security through diversity of supply and source.
"Partnerships like this are crucial to the path forward to achieve energy dominance."
US Secretary of Commerce Wilbur Ross said President Trump was "unshackling" US energy.
He added: "This has brought enormous benefit to our nation's coal communities, and will now also benefit an important international partner.
"Today's announcement will allow Ukraine to diversify its energy sources ahead of the coming winter, helping bolster a key strategic partner against regional pressures that seek to undermine US interests.
"In the past, Russia has tried to choke off opposition to its ambitions by restricting the flow of natural gas to its western neighbors.
"Under President Trump's leadership, I look forward to working with Secretary Perry and others in industry and government to further expand American exports in support of our goals of keeping this country safe and promoting robust economic growth."
Pennsylvania based Xcoal Energy and Resources won the contract to supply thermal coal Centrenergo PJSC.
XCoal has stated that it anticipates that shipments of coal are planned to arrive in Ukraine in late August or early September, just in time to stockpile fuel for winter.
According to a recent Energy Information Administration report, US coal exports have increased by nearly 60 percent in the first months of the Trump Administration.
Recommended for you

US, German intel points to Ukraine role in Nord Stream explosion