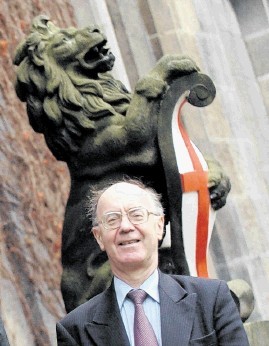 A leading oil economist has warned that global production cuts agreed to by the Opec cartel and 11 other countries including Russia may not be enough to overcome the rise of US shale.
The US has seen a massive ramping up of onshore unconventional oil and gas over the last eight months, with the ability to turn the taps on and off at will, aiding production levels in a $50 oil price environment.
Meanwhile Opec cuts, also agreed to by Russia and several other countries around the world, have arguably failed to raise the oil price significantly, claims Professor Alex Kemp.
The production cap, agreed at the start of the year, has now been extended through to 2018 in a bid to overcome the global supply overhang.
Kemp, Professor of Petroleum Economics and Director of Aberdeen Centre for Research in Energy Economics and Finance, made the comments last night as Brent futures creeped down further.
Prof. Kemp said: "The idea that the Opec cuts haven't really been big enough for the world market situation, I think is correct.
"The difficulty has been the response of the the onshore industry particularly in the US.
"The increase in drilling activity and now production coming through is quite noticeable even though we are at $50 or so at the moment.
"It seems to me that at $50 we may get a fair bit of extra production onshore in the United States.
"That means Opec may have to rethink, which will be a little difficult for them.
"There are in the situation where Opec had the dominancy but now it is not so easy for them.
"With the benefit of hindsight they made a big mistake in late 2014 by saying we are not going to try to cut at all and we are going to keep our world market share.
"In effect, they have abandoned that idea as it was losing them so much money.
"Now they are agreed that they have to cut. But as things stand right now it is an open question whether the present production from Opec is going to push the price up higher. It doesn't look likely at the moment. so they may have to take further action."
West Texas Intermediate was trading at $48.65, down 1.88% last night.
Meanwhile Brent futures was down 0.9% at $51.52.
However it was natural gas that was highlighted as Professor Kemp as the next possible victim of oversupply.
He said Russia, a key supplier of natural gas, may once again feel the sting of US success.
He said: "On gas, again we have a relatively plentiful supply worldwide, And soon America will be a big exporter of LNG.
"Given that in Asia we now have Australia, a big exporter there, the world market is well supplied with gas.
"Russia will have to accept all that.
"They have had to take cuts. All of their export contracts were index to oil. So the oil price has come down and they have had to accept that.
"Looking ahead there's not much to get the gas price up either."
Recommended for you

Saudi Arabia seeks OPEC+ oil quota cuts while some members resist