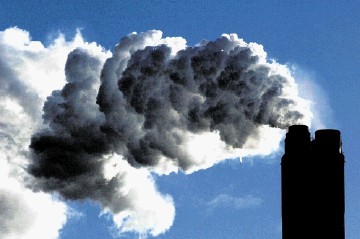 The UK has spent billions of pounds in the last few years on supporting fossil fuels in developing countries – twice the amount that has gone into renewables, analysis shows.
Almost half (46%) the £6.13 billion the UK put into energy in developing countries between 2010 and 2014 went to gas, oil and coal projects, the study for aid agency Cafod by the Overseas Development Institute shows.
During the same period only 22% of funding for energy in poorer nations was for renewables, while just under a third (29%) went to investments which used both renewable energy and fossil fuels or where energy sources could not be identified.
Some £2.85 billion went to fossil fuels, more than double the £1.35 billion that was channelled into renewable energy investments.
Aid campaigners warned the continued funding for polluting energy sources abroad undermined the UK's commitments to tackling climate change and helping nations develop sustainably.
The analysis also highlights a clash in energy spending between government departments, with the Department for International Development (DfID) spending more aid money on renewable energy (32%) than on fossil fuels (22%).
But more than 99% of the support for energy via UK export finance went on fossil fuels.
Dr Sarah Wykes, lead analyst on climate change and energy at Cafod, said: "To tackle climate change we have to leave fossil fuels in the ground and switch rapidly to renewable sources of energy.
"Yet the UK carrying on a business as usual spending pattern overseas in recent years suggests a huge inconsistency in policy and a missed opportunity to promote greater investment in renewable technologies, as DfID has tried to do through its spending.
"It doesn't make sense for there to still be any public money going into fossil fuels overseas, whether that's through aid money, loans or export finance to support British companies operating overseas."
She said the Conservatives had made manifesto commitments to continue to lead on international action against climate change and extreme poverty.
But supporting fossil fuels overseas put that leadership at risk at a time when it was needed more than ever on the Paris Agreement – which commits countries to cutting emissions, but which the US is pulling out of – she said.
"We'd like some clarity from the government on how it plans to make its energy spending consistent with its promises to tackle climate change and help the world's poorest people access modern energy services," she added.
Campaigners warn the world's poorest people will be worst hit by a changing climate, and that rolling out more fossil fuel power supplies such as coal would entrench poverty rather than lift people out of it.
Support for renewable technology is vital for reaching people living without energy, with sources such as solar panels the cheapest and easiest way to get power to people in remote rural areas, Cafod said.
Recommended for you

G-7 edges closer to ditching pledge to end fossil-fuel financing