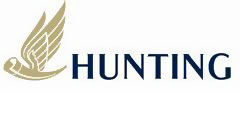 Oil and gas service provider Hunting has promoted Jim Johnson to the position of chief executive.
Mr Johnson has been with hunting since 1992 and held the role of chief operating officer since 2011.
A US citizen, Mr Johnson will be based within Hunting's Houston, Texas operation.
Hunting is an international oil and gas service provider operational since 1874 who hold offices in Houston and London.
Hunting chairman Richard Hunting said: "We are delighted to appoint Jim as chief executive of Hunting. His unique knowledge of the group's global operations, close relationships with our key customers and commitment to Hunting over many years made him the ideal candidate to take the company forward.
"The nomination committee considered internal and external candidates from the global energy manufacturing and service industries and firmly believes that the right choice has been made in what has been a thorough process."
Recommended for you
X

Maersk Oil on the rise even as drilling battles tough market