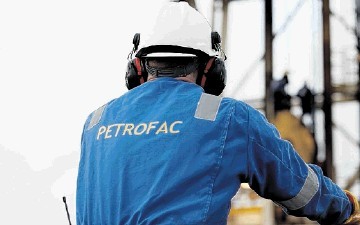 Petrofac chief executive Ayman Asfari has been fined £276,000 and had property worth more than £350,000 confiscated by Italian authorities after a ruling that he gained financial advantage from "inside" information.
The Italian National Commission for Companies and the Stock Exchange (Consob) has also banned him from taking up administrative, management or supervisory roles in any companies listed in Italy for a year.
Oil services giant Petrofac said yesterday it had been told by Mr Asfari that Consob's decision was made with no prior notification of the charges against him and he was not given the opportunity to defend himself.
The Petrofac statement said: "Consob has alleged and determined that an executive of the Italian company passed inside information to Mr Asfari and that Mr Asfari subsequently acted on that information by trading in the securities of the Italian company.
"Mr Asfari has informed the company he strongly refutes he was privy to any inside information, believes the decision to be wholly without merit, and is determined to contest the decision and the process by which it was conducted to the fullest extent possible.
"The company understands that Mr Asfari has, through his legal advisers, already asked Consob to revoke its decision at the earliest opportunity on the basis he was not given the opportunity to present any defence and refute the charges.
"Absent any such revocation, the company understands Mr Asfari intends to appeal the decision in accordance with Italian law and that he is providing Consob with documentation that substantiates his request."
Mr Asfari said: "I was shocked to receive this notification, and I informed the company as soon as I was made aware.
"I absolutely reject this decision, which was made entirely in my absence – affording me no opportunity to defend myself.
"I absolutely confirm that no communication ever took place as alleged and I was never in possession of inside information. I have instructed my lawyers to immediately appeal this decision and I am confident it will be overturned."