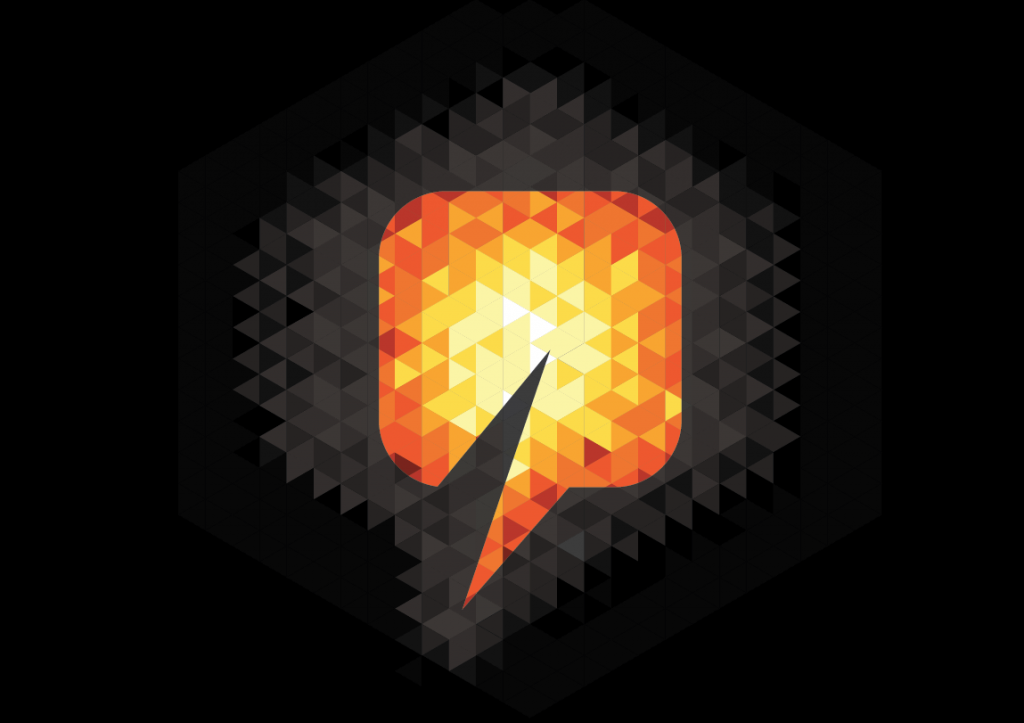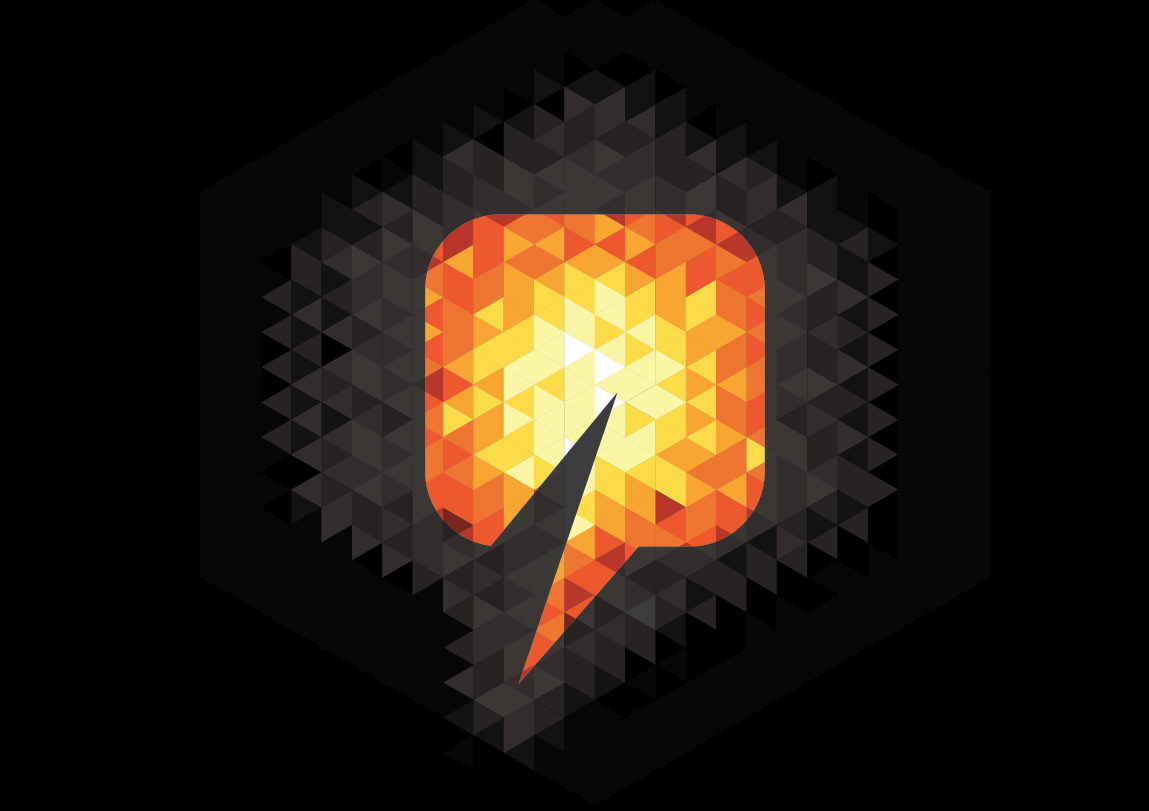 China Petroleum & Chemical Corp., the world's biggest oil refiner, posted 40 percent growth in first-half profit amid better earnings from its chemicals business as well as a narrower loss from producing oil and gas and lower financing costs.
Net income rose to 27.9 billion yuan ($4.2 billion) in the six months ended June 30, the Beijing-based company known as Sinopec said in a statement to the Shanghai stock exchange Sunday. That compares with an expected 25.5 billion yuan based on the average of three estimates compiled by Bloomberg and the highest semi-annual profit since the first half of 2014. Revenue climbed 33 percent to 1.17 trillion yuan.
Sinopec, which boosted oil processing in the first half, has benefited since the oil price crash began in 2014 as cheaper crude improves margins for its refining and chemicals units. While oil has lost about half its value in the past three years, prices averaged nearly $53 a barrel in the first six months of 2017, almost 30 percent more than a year ago. That helped the state-backed giant improve results from its aging, high-cost crude fields even as it increases its focus on natural gas output to meet growing domestic demand.
"Higher crude prices lifted its production business while they cut into profit in the refining sector by raising crude purchase cost," said Tian Miao, a Beijing-based senior analyst at Sun Hung Kai Financial Ltd. "Higher chemical product prices helped elevate Sinopec first-half performance, separating the refiner from its state-owned peers."
Sinopec shares on Monday fell 1.4 percent to HK$5.78 as of 9:48 a.m. in Hong Kong, compared with a 0.6 percent gain in the city's benchmark Hang Seng Index.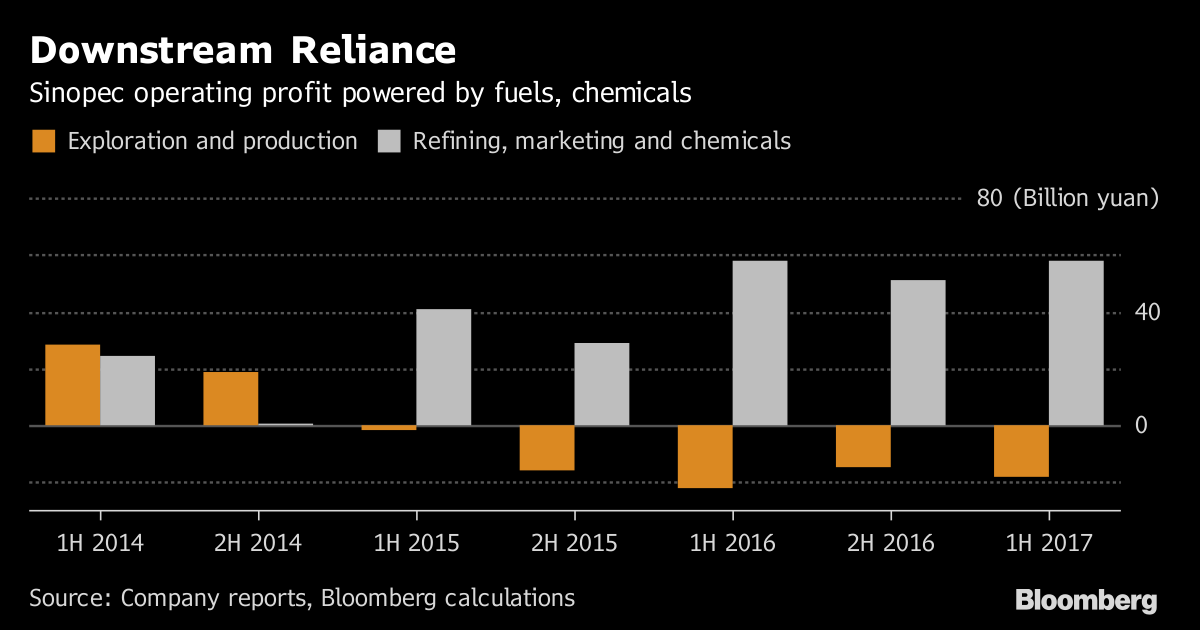 Other details from the Shanghai statement Sunday include:
The company issued an interim dividend of 0.1 yuan per share, compared with a Bloomberg forecast of 0.11 yuan. Capital spending reached almost 16 billion yuan in the first six months. That's well below half of the 110.2 billion spending pledged for this year. Financing costs shrank almost 70 percent to 1.3 billion yuan. Operating profits from refining declined 9.8 percent to 29.4 billion yuan from the same period a year ago, while chemicals rose about 26 percent to almost 12.2 billion yuan. Exploration and production narrowed its operating loss to 18.3 billion yuan, compared to a 21.9 billion yuan loss a year ago. E&P unit also took a writedown of nearly 3.5 billion yuan, partly because of high-cost oil fields Operating profit for the marketing and distribution segment rose 5 percent to 16.6 billion as the unit prepares for a long-awaited public listing that may raise up to $10 billion.
Rival state-owned peer PetroChina Co.'s first-half profit of 12.7 billion yuan exceeded analyst estimates and the company said Thursday it would pay shareholders the entire sum. While seen as a one-time payout, and small relative to international majors, the move raised expectations of more investor rewards this year from China's state-owned giants.
Chinese oil explorer Cnooc Ltd. said earnings swung to a profit of 16.3 billion yuan in the first half, beating estimates. The company, a pure gas and crude producer, will pay an interim dividend of HK$0.20 a share.
Sinopec's oil and gas output rose to 221.4 million barrels of oil equivalent in the first half, the company said last month. Natural gas output in that period outpaced the country's overall 8 percent gain, surging 16.3 percent to 452.1 billion cubic feet. Crude production fell 5.3 percent to 146 million barrels, in line with a 5.1 percent nationwide drop. The company's targets for the second half of the year include:
Crude oil output of 148 million barrels, with 125 million from China and 23 million overseas. Natural gas production of 427.5 billion cubic feet of natural gas. Refinery throughput of 118 million tons of crude.