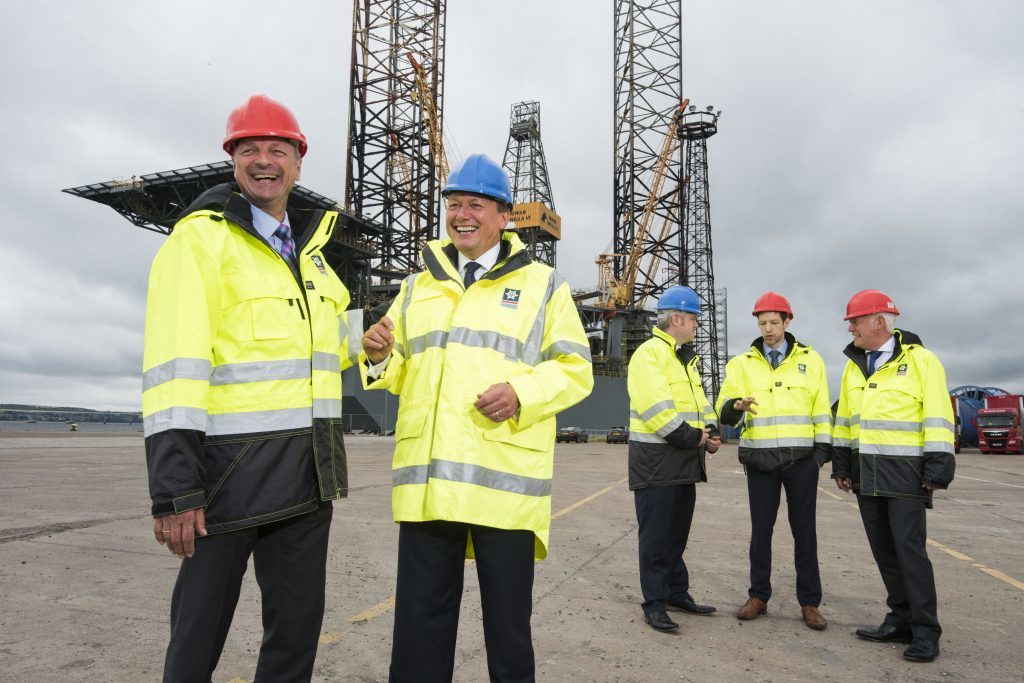 A joint venture has been stuck to lay the foundations of a north-sea decommissioning hub in Dundee, with its nucleus at the city's port.
A deal has been thrashed out through the signing of a Heads of Agreement by Forth Ports Limited and AF Offshore Decom.
The deal between the two companies has been brokered by Dundeecomm, a partnership group between Dundee City Council, DC Thomson and Forth Ports.
The Port of Dundee is considered to be in a prime location for decommissioning work coming given its proximity to north-sea oil and gas assets, rail and road links, port facilities, its on-site supply chain and the city's workforce.
A 10million quay extension is currently at the installation stage, organised by The Port of Dundee, who are owned by Forth Ports.
AF Offshopre decom UK have already overseen a number of large-scale decommissions, such as the Ekofisk 2/4T, Statoil H7/B11 and CNR's Murchison project.
Charles Hammond, Chief Executive of Forth Ports, said: "This is great news for the city, for the local economy and for the port. Our vision is to position Dundee as a major decommissioning centre for the North Sea and to ensure that customers gain access to an efficient, cost effective decommissioning solution.
"Partnering with such an established and respected organisation as AF Offshore UK will certainly enable this vision."
Bengt Hildisch, President of AF Offshore Decom, added: "AF Offshore Decom is pleased to find a partner that shares the same vision and goals as ourselves to develop and operate a safe and cost efficient disposal yard in the UK.
"We have been seeking the right opportunity that enables us to build and expand our capabilities to the UK and create a sustainable, solution together with our facility in Norway, for the whole of the North Sea."
Recommended for you

Watch: Decommissioning of Shell Curlew FPSO gets underway in Norway