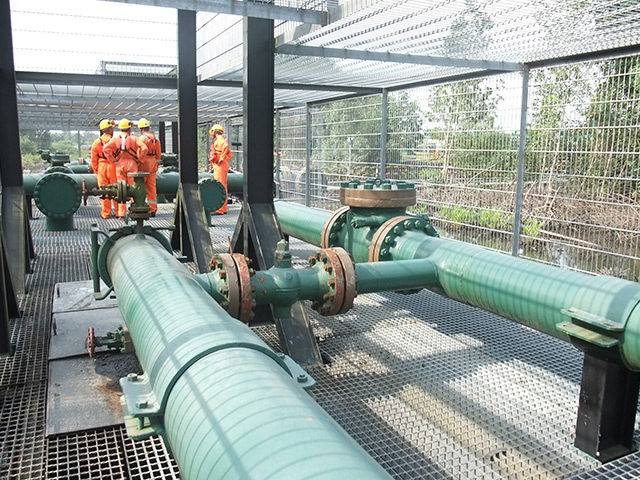 Eland Oil & Gas PLC (AIM: ELA) is to drill a sidetrack at the Opuma-7 well in the Niger Delta swampland.
The OES Teamwork rig has been mobilised to the field, with drilling due to start mid-Septmeber.
Production is forecast to begin in October, with initial production estimated to be 5,900 bopd (2,655 bopd net*).
Since the start of June, there has been an average day rate of over 11,750bopd (5,287bopd net*).
More than 1,080,000 barrels of oil (486,000 net*) have been produced into the Forcados terminal in this 3-month period, with only 0.95% downtime for maintenance during this time.
Current gross production from Opuama is around 12,500bopd.
Further revenue receipts from export through shipping of $3.5million have been received and settlement of $3.8million to a shipping contractor has also been completed by Elcrest.
Final amounts due to Elcrest and to shipping related contractors are expected to be concluded within the next month.
George Maxwell, chief executive of Eland, said: "We are delighted to have mobilised the OES Teamwork Rig to Opuama-7 and following our successful placing we are fully funded for the drilling of the well.
"Opuama-7 alone is expected to increase current average production by nearly 50% taking total production to around 18,000bopd.
"Elcrest's maiden use of a swamp drilling rig shows how far the company has come since inception and is a significant advancement and achievement for all involved in the Company.
"The consistent and significant levels of uptime and production seen from Opuama field will continue to improve cashflows and allow us to further add value for all stakeholders and fund the development of our world class asset base in the Niger Delta."
Recommended for you

Southeast Asia market for drilling rigs lukewarm despite lofty oil prices