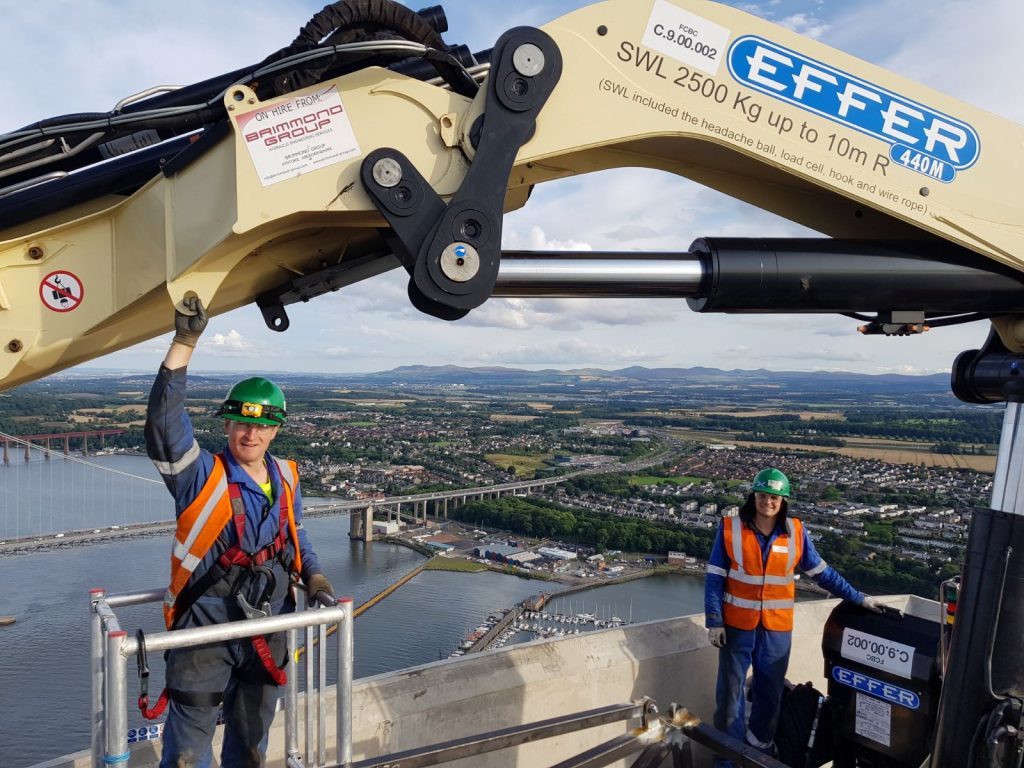 Brimmond Group's involvement in the Queensferry Crossing project was an "incredible" experience for the Aberdeenshire engineering firm, its boss has said.
The group supplied cranes for the top of each of the bridge's three 650ft-high towers, as well as engineers for the installation, servicing and decommissioning of the equipment.
Brimmond also adapted the cranes in-house to prepare them for the project.
It fitted the cranes with wind monitoring devices and aircraft warning light systems, which were needed due to the bridge's proximity to Edinburgh International Airport.
The cranes were used to lift equipment, materials and scaffolding − and to support the installation of the cable strands on each of the tower pylons.
The cranes were operational for a nine-month stretch on the bridge, which opened last week.
Group technical director Alan Glennie said working on the project was an "incredible" experience for Brimmond from start to finish.
Mr Glennie said: "This project has involved our entire team from initial enquiry negotiations and design work ‑ through to installing, training and decommission of the equipment.
"The Queensferry Crossing assignment showcases our internal and integrated skill sets, and has given us a fantastic opportunity while successfully completing a project of this stature."
Brimmond Group supplies hydraulic, mechanical and electrical engineering services and equipment to clients from a range of sectors, including oil and gas, decommissioning, renewables, marine and oilfield services.
Brimmond Group and subsidiaries including Rigrun Europe and Preffered Marine Cranes are all based under one roof at the organisation's headquarters in Kintore.