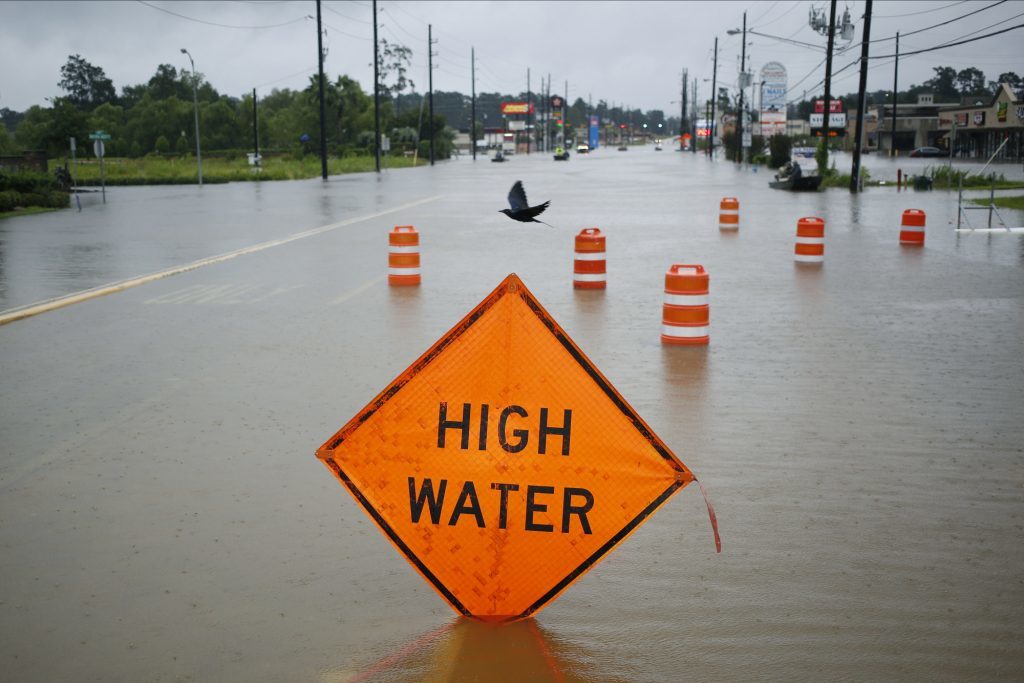 Hurricane Harvey's crushing blow to the U.S. energy industry reveals just how dependent Mexico has become on natural gas from its northern neighbor.
The storm's wrath forced cross-border gas pipelines in Texas to shut and prevented tankers from loading cargoes of the fuel. Mexican consumers, who are burning record amounts of gas from America's prolific shale basins, had no choice but to cut back as imports dropped 16 percent in a single day after Harvey hit before recovering.
After ending its state-owned energy monopoly four years ago, Mexico has supplemented dwindling domestic gas production with shipments from the U.S. As the two nations' gas markets become more intertwined, however, supply disruptions in the U.S. — whether from natural disasters or policy changes like President Donald Trump's threats to withdraw from the North American Free Trade Agreement — can send Mexico scrambling to find alternatives for American supply.
"Mexico has become more dependent on U.S. natural gas as they now rely on the U.S. for more than half of their supply," up from 25 percent in 2014, Jacob Fericy, analyst at Bloomberg New Energy Finance, said Friday in an email.
Before Harvey made landfall, Kinder Morgan Inc.'s Tennessee Gas line shut two compressor stations in south Texas as employees evacuated, cutting the amount of the fuel that would eventually make it to Mexico. One station remained offline Friday, and gas exports to Mexico probably won't return to normal until the first week of September, Fericy said.
Ships Halted
Meanwhile, Cheniere Energy Inc.'s Sabine Pass terminal — the only plant shipping liquefied natural gas from the U.S. — was forced to halt exports as severe weather made it too dangerous for vessels to board. Sabine Pilots, which coordinates ship movements near the terminal, said Friday that traffic may remain stopped for a few more days.
Because of these cuts, Petroleos Mexicanos, Mexico's state-owned petroleum company, asked consumers to use about 10 percent less gas last weekend, according to a company spokesperson who asked not to be identified, citing internal policy. Though Cenagas, which oversees Mexico's gas storage and pipelines, had asked consumers to curtail demand, the system has returned to normal, said Rosanety Barrios, director of industrial transformation at Mexico's Energy Ministry.
Mexico's appetite for natural is poised to grow even more, with the nation's demand for the fuel poised to climb about 20 percent in 2030 from 2015, according to the Energy Ministry. The country plans to expand its pipeline infrastructure 75 percent by next year, the ministry said.
Recommended for you

Guide: The polluting countries that could derail COP26 climate talks