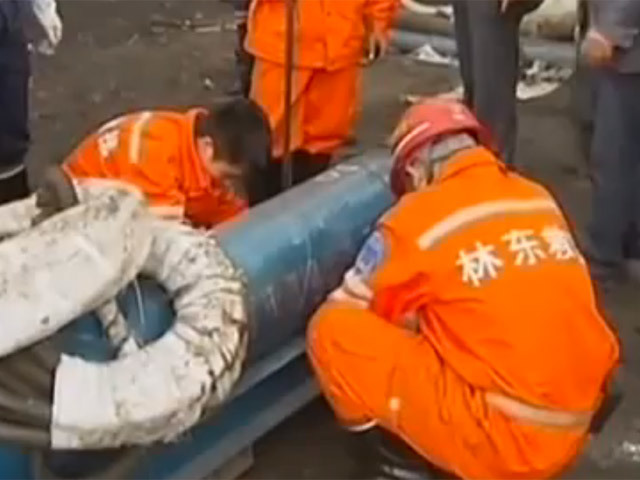 Even before North Korea detonated its most powerful nuclear bomb yet, Japan was calling for moves to cut off its oil supply.
Afterward, U.S. President Donald Trump threatened to halt all trade with any country that does business with Kim Jong Un's regime. China, which supplies most of its food and fuel, on Monday called the warning "unacceptable."
Some sort of oil embargo is likely to come up as the international community discusses a response to the nuclear test, with the United Nations Security Council meeting overnight. China has resisted such a move in the past over fears that North Korea might collapse, but has grown increasingly frustrated with its rogue ally.
Still, while China might make a gesture to Trump in an effort to defuse his criticisms, it may not be the panacea the U.S. president is looking for, and do little in a practical sense to slow Kim down.
"A temporary or partial ban is possible, but the Chinese government will definitely refuse to cut off oil exports completely or permanently to North Korea," said Shi Yinhong, an adviser to China's cabinet and international relations professor at Renmin University in Beijing. "If China agreed to cut off oil exports completely, China would use all its tools but not achieve any purpose, and the consequence could be costly."
Since the Korean War, Beijing has avoided prodding North Korea to the point it might collapse, fearing a destabilizing economic blow and the possibility of the U.S. military gaining influence on its border via a unified Korea. That calculation has held even while China's interests have diverged from those of North Korea.
Relations between President Xi Jinping and Kim have been cool — a shift from prior leaderships in both countries — with state-run media occasionally sparring. Kim's decision to conduct the nuclear test as China prepared to host leaders from the so-called BRICS nations was seen as a slight to Xi.
Read more on Trump's threat of new sanctions after nuclear test
South Korean President Moon Jae-in said in a phone call with Russian President Vladimir Putin that it is time for the UN to "seriously consider to fundamentally block North Korea's foreign currency sources by cutting off crude oil supplies and banning its overseas labor," according to a text message Monday from Moon's office.
China supplies most of North Korea's crude oil, according to the U.S. Energy Information Administration, but it's hard to know exactly how much: China hasn't reported any volumes in its published customs data since 2013. Based on reported volumes, North Korea's oil use over an entire year would be less than the U.S. East Coast consumes in a single day.
Oil products are transported by North Korean tanker to the port of Nampo, near the capital Pyongyang, while crude oil is sent via an aging pipeline from the Chinese border city of Dandong, Reuters reported earlier this year. While other countries supply the regime with fuel, the total figures are suspected to be under-reported, according to the EIA.
Even if China did agree to ban all oil supplies, North Korea would likely have stockpiles to sustain critical operations for months and could earn cash for its weapons programs from its remaining non-sanctioned exports, Rajiv Biswas, Asia-Pacific chief economist for IHS Markit, said in an email.
Paltry Consumption
"These FX inflows may be sufficient to allow the North Korean ballistic missiles and nuclear weapons programs (to continue) operating," he said. It would take a ban on all exports, a complete blockade of fuel and the elimination of remittances from North Korean workers abroad to bring North Korea to the negotiating table, he said.
North Korea's oil consumption last year was paltry. It averaged 15,000 barrels a day, according to an EIA estimate based on reported trade information, compared with almost 2.6 million barrels a day in South Korea and 12.5 million in China.
The agency estimates North Korea crude imports at about 10,000 barrels a day, all of which goes to its only operating refinery, the Ponghwa chemical facility, located near the Chinese border. China also reported sending 6,000 barrels a day of oil products to North Korea last year, according to the EIA, citing UN customs data. Figures from China's General Administration of Customs shows those shipments include fuel oil, gasoline, diesel, jet fuel and lubricants.
China says it will only implement sanctions agreed by the UN. In February it banned purchases from North Korea of coal and iron ore for the rest of the year, and in August it supported the Security Council vote to tighten sanctions that targeted about a third of North Korea's $3 billion in exports. Around 90 percent of North Korea's documented trade was with China in 2016.
Economists at Citigroup Inc. said the nuclear test could be the "red line" sufficient for China and Russia to back additional UN sanctions, including curbs on oil and energy exports. But it's less clear if agreement can be reached for a complete embargo.
"It is also unclear if more sanctions would suffice to change North Korea regime behavior," the Citigroup analysts wrote in a note.
An editorial in the Communist Party-affiliated Global Times on Sunday questioned if a ban would deter Kim.
"If China completely cuts off the supply of oil to North Korea or even closes the China-North Korea border, it is uncertain whether we can deter Pyongyang from conducting further nuclear tests and missile launches," it said.
Any further sanctions against North Korea would be meaningless, said Shen Dingli, deputy dean of Fudan University's Institute of International Studies in Shanghai.
"Sanctions would be more like gestures," Shen said. "North Korea is engaged to develop nuclear weapons, and none of the two powers can change that."
Recommended for you

Can oil ever be green? Norway turns to wind-powered drilling