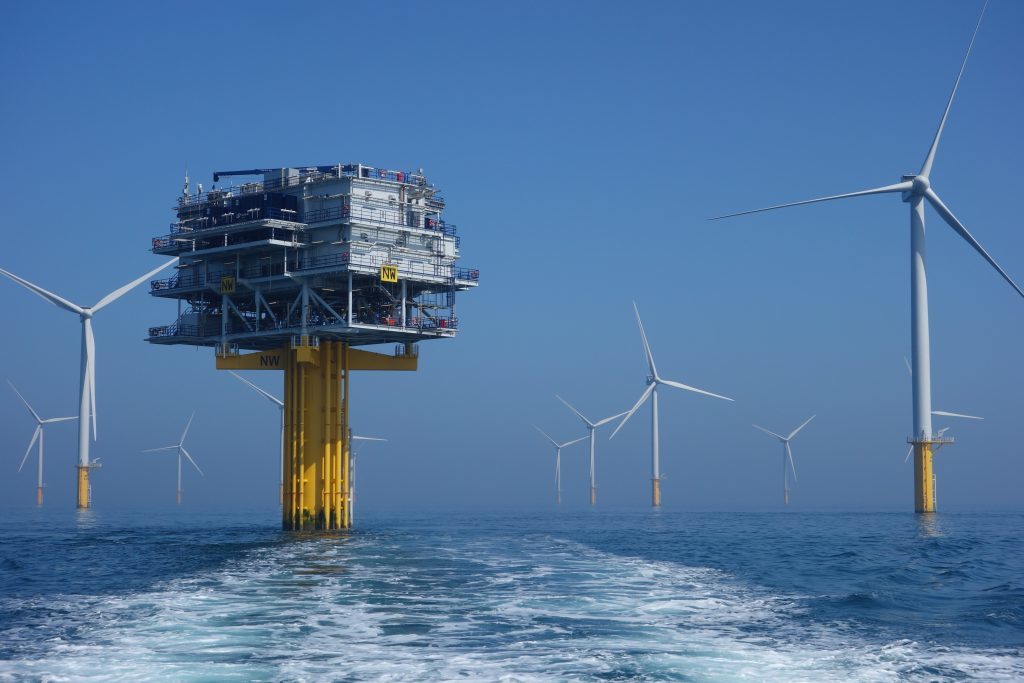 As Total acquires a 23% stake in renewables firm Eren, energy experts believe it's diversify or die time for oil majors as the green power market continues to grow.
Jeremy Sainsbury OBE, director at Natural Power, and Aberdeen University senior lecturer Davide Dionisi agree now is the time for big oil to make its move into the cleaner energy market.
Mr Sainsbury said: "First of all the scale of renewables projects now is reaching the scale of investment that they're used to doing. So we're now in the hundreds of billions of pounds per project and they're comfortable in that area."
"The play of the future is an energy play in diversifying into what is going to be a major energy source which is going to compete with them both for car transport, for packaging services and for fuel oil. It's sensible diversification of their business."
Mr Dionisi said: "I think it's a good strategic move by these big companies because the more the renewable energy technology develops and the cheaper renewable energy becomes, the more competitive it becomes with traditional fossil fuels and these companies need to be in the electricity market, otherwise they'll be pushed out."
The believe the future potential and the perceived reliability of renewable energy is driving much of the investment. Asked what the future might look like for companies, especially those who refuse to diversify, Mr Sainsbury was frank about their prospects.
He said: "From what we see in international terms with investment of trillions of dollars on the investment market, renewables are quite a safe bet, whereas big oil has to go to risky and perhaps politically motivated areas to gain access to oil. Fracking is a temporary boost for them, but not a long term boost.
"Overall, although in the short term their accounts may look quite good, their environmental risks and environmental hazards in the polluter pays world are going to stack up, their overall portfolio will struggle even though there's loads more oil to find out there in places like the Arctic. But if they're going to do that then they need to show a green side, too.
"As time goes on energy is inevitably becoming greener and how do you make that pay, in the longer term. If they don't then [big oil majors] will fade away."
As oil is increasingly viewed as a depreciating asset, renewable energy has effortlessly filled that vacuum in the minds of politicians, the public and investors. The renewables sector is now a billion pound industry and Mr Dionisi isn't surprised that big oil wants a slice of that action.
He said: "There is a lot of development in the electric cars market now where previously it was only a tiny percentage of the overall market. Fossil fuels – petrol and diesel – are not renewable; sooner or later we will run out of them so there is a big drive to move towards electric cars. To have more electric cars you need more electricity and therefore the moves from these big oil companies go in this direction so they don't lose out."
Jeremy Sainsbury believes that if these big oil giants want to remain relevant in an increasingly fast developing energy market then they must look to diversify their portfolio.
Asked whether this recent renewable investment by oil majors such as Dong Energy, Total and Statoil is evidence that the clean energy market is now playing with the big boys, he said: "I think renewables were already in the game and they're now a maturing sector and maturing fast.
"The amounts of money being invested are eye watering around the world. For any energy company, let alone oil majors, to ignore them as a potential part of their portfolio is foolish going forward and increasingly so in the future where we can see policy and clean air driving quite a lot of the decisions that politicians will make. Electricity is becoming a much larger part of energy policy and it is something that's becoming increasingly influential and something that oil majors are going to have to address."
Recommended for you

Windfall tax on generators a 'penalty' on renewables pioneers, says expert