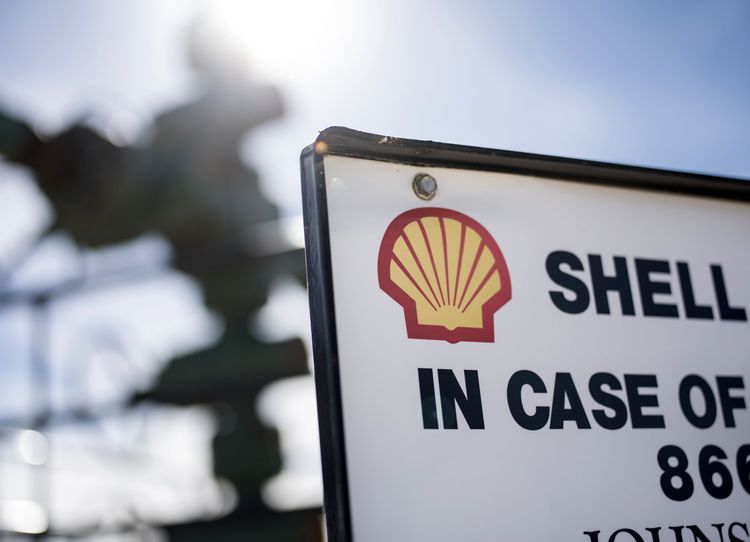 An Italian judge is expected to decide on December 20 whether to send oil majors Eni (ENI.MI) and Shell (RDSa.L) to trial over alleged corruption in Nigeria, two legal sources told Reuters news agency on Tuesday.
The case is being brought forward by prosecutors in Italy and centres around a long-standing dispute over the $1.3billion purchase of an oilfield in Nigerian waters in 2011.
Malcolm Brinded, who used to be Shell's head of international exploration and production and also headed up offices in Aberdeen, is among those prosecutors may wish to bring charges against.
Claudio Descalzi, chief executive of Italian oil and gas group Eni, is also understood to have been named by prosecutors.
The Energy Institute, the global professional body for the industry, appointed Mr Brinded as president last summer.
Shell said earlier this year that it was "not aware" of any evidence to support the allegations made by prosecutors in the case.
At the time, a spokeswoman said: "Based on our review of the Prosecutor's file and our understanding of the facts, we don't believe a request for indictment against Royal Dutch Shell is justified and we are confident that this will be determined in the next stages of the proceedings.
"Furthermore, we are not aware of any evidence to support a case against any former or current Shell employee. We continue to take this matter seriously and co-operate with the authorities."
The case is the latest of several inquiries, following those by Dutch and Italian authorities, into the 2011 purchase of Nigerian oil prospecting licence OPL 245 block, which could hold up to 9.23 billion barrels of oil, according to industry figures.
A Nigerian court ordered in January the seizure of the oilfield assets and the transfer of operations to the federal government.
Nigeria's watchdog, the Economic and Financial Crimes Commission (EFCC), also brought new charges against a number of individuals suspected of wrongdoing.
The targets of EFCC's new charges include Shell's local subsidiary, Eni and its local subsidiary, directors of those companies, a Nigerian former oil minister and a former justice minister.
The court filing alleges those involved conspired to commit a felony and violated corruption laws by paying $801million to Nigerian officials for OPL 245 in 2011.
The oilfield's licence was initially awarded in 1998 by former Nigerian oil minister Dan Etete to Malabu Oil and Gas, a company in which he held shares and which is also named in the new charges.
The licence was then sold for $1.3billion in 2011 to Eni and Shell. A British court document has shown that Malabu received $1.09billion from the sale, while the rest went to the Nigerian government.
Eni has publicly backed CEO Claudio Descalzi after judicial sources said that prosecutors had asked for him to be tried over alleged corruption in the OPL 245 case.
Mr Descalzi has denied any wrongdoing.
Eni referred a request for comment to a dossier of information on the Italian's firm's website.
It refers to several previous investigations into the acquisition of Opl 245 that showed no "illegal conduct".
The board of directors has also publicly backed Mr Descalzi.