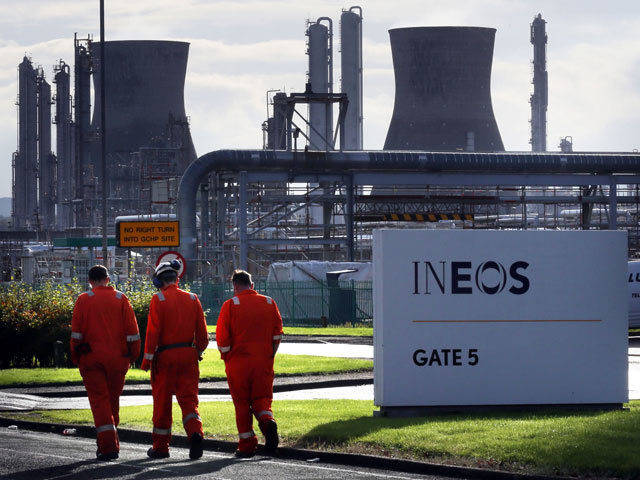 A "draconian" injunction obtained by energy giant Ineos prohibiting unlawful activities such as trespass or obstruction at its shale gas sites is to come under challenge at the High Court.
An order against "persons unknown" and two named individuals was granted by a judge in London in September.
At that stage Mr Justice Morgan renewed an injunction previously granted to Ineos and ordered that it should run until a further hearing.
The case is back before the judge on Tuesday when he will hear argument over three days on whether or not the injunction should remain in place.
Ineos Shale is involved in exploratory work such as geological surveys in the East Midlands, but not any hydraulic fracking.
A number of protest groups have been launched to fight fracking, while Greenpeace and Friends of the Earth also campaign against the technique of recovering gas and oil from shale rock.
Mr Justice Morgan rejected argument that the potential impact of the injunction upon the human rights of those wishing to protest was a "knock-out blow" against it.
He said it was appropriate for the court to intervene and renewed the order with modifications.
In July, Tom Pickering, operations director of Ineos Shale, said the injunction was a "pre-emptive" move based on direct action taken against other shale gas operators such as Cuadrilla, Dart Energy and Third Energy as well as against the firm's own supply chain.
Campaigners have called the injunction "draconian" and they claim it will seriously limit the right of people to protest against the activities of fracking companies and those linked to them.
During the latest proceedings, environmental campaigner Joe Boyd will challenge the injunction.
Mr Boyd, represented by law firm Leigh Day, will argue that the injunction is unlawful as it has a substantial impact on the rights of those wishing to protest against the drilling for shale gas across the UK and that Ineos "did not produce the evidence justifying such a broad court order".
Leigh Day solicitor Rosa Curling said: "We believe the terms of the interim injunction breach Articles 10 and 11 of the European Convention on Human Rights, which guarantee the right to freedom of expression and freedom of association.
"If this pre-emptive injunction is allowed to stand, our rights as citizens of the UK, to engage in peaceful protests will be significantly curtailed.
"The right to protest is a vital part of our democracy. Our client is fighting against this injunction to ensure that local people, citizens and campaigners retain their right to hold peaceful protests against the fracking industry and those involved in it."
Recommended for you
X

Oil extends two-year high as Saudis, Russia back prolonged cuts