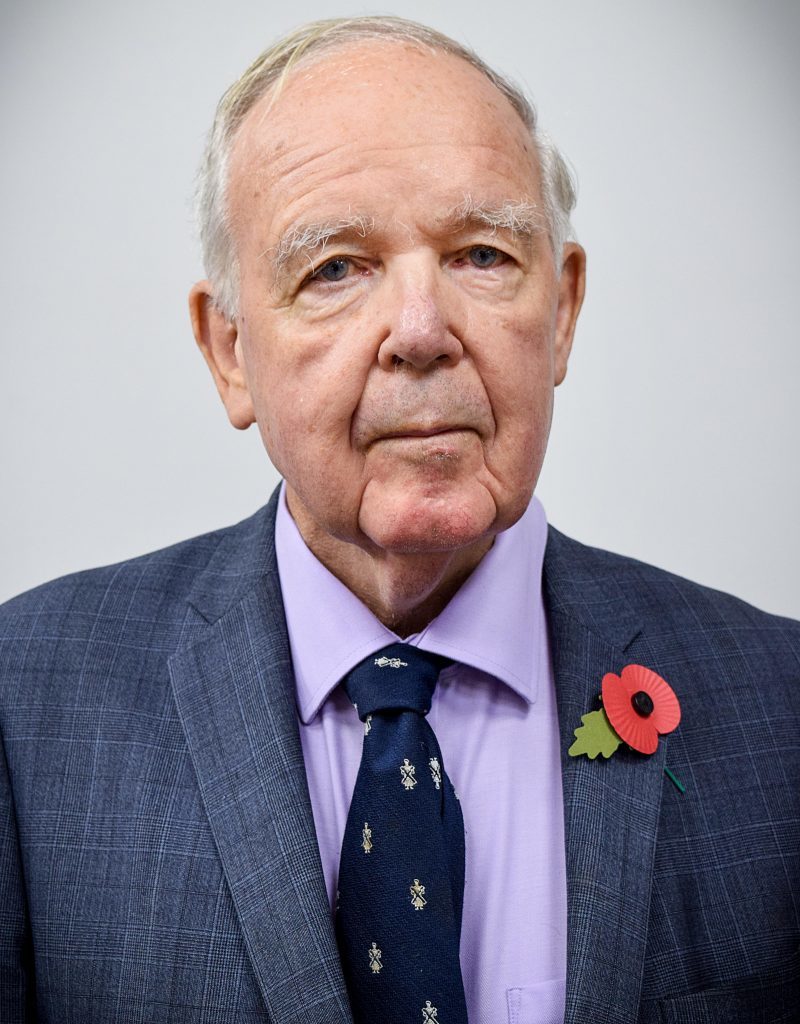 Former Shell UK supremo and industry stalwart Sir Bob Reid is to take up a new role as non-executive director of Belltree, a specialist oil and gas consultancy.
The former chair and chief executive of Shell UK will advise and support the firm with its continued growth into international markets.
He brings extensive global experience gained through his distinguished career across a wide range of industries.
During his 36-year tenure at Shell, he spent much of his time overseas including posts in Brunei, Nigeria, Borneo, Thailand, Eastern Europe and Australia.
Sir Bob is also a former chair of the British Railways Board, Sears, London Electricity, ICE Futures Europe and its associated Clearing House, ICE Clear Europe.
Rod Clark, managing director at Belltree, said: "It is a great pleasure to welcome Sir Bob on board.
"His standing in the global business community and wealth of experience comes at a key stage in our business growth.
"We are continuing to build on our recent successes, including our North Sea benchmarking project for the UK government, and I am sure Sir Bob's unique insights will prove to be vital in helping us provide a truly global E&P benchmarking capability to investors, operators and regulators."
Edinburgh-based Belltree has a track record of more than 10 years supplying high-end reservoir engineering, geoscience and petroleum management consultancy services to clients worldwide.
The company's portfolio of clients includes world-leading petroleum regulators, oil and gas investment funds and operators of all sizes from super majors to start-ups.
Sir Bob, whose other previous posts have included deputy governor of the Halifax Bank of Scotland and chair of Avis, said: "I'm thrilled to be back in the thrust of oil and gas again and to be joining a company that is showing how it can create considerable value for shareholders in the industry.
"I have been hugely impressed by Belltree which has honed in on its niche subsurface and technical services to develop its own bespoke benchmarking software for evaluating oil and gas assets.
"While the industry is facing many challenges, including environmental and political issues, Belltree is helping to maximise oil and gas recovery in countries around the world and I look forward to helping them build upon this."
Last month, Belltree successfully completed a major contract for the Oil & Gas Authority (OGA) as part of its Asset Stewardship Strategy.
The company was appointed to develop recovery factor benchmarks for more than 400 oil and gas fields on the UK Continental Shelf (UKCS).
Belltree created a bespoke benchmarking tool designed to support OGA stewardship activities.
In addition, Belltree's proprietary oil and gas benchmarking software, bMark™, has been adopted by the OGA to help maximise economic recovery for the UK (MER UK).
bMark™ software allows users to compare their asset portfolio to analogue data from more than 30,000 oil and gas assets worldwide, translating this data into real-time intelligence available in a single management desktop platform.
Recommended for you

Smoke and mirrors in Indonesia as giant gas projects struggle