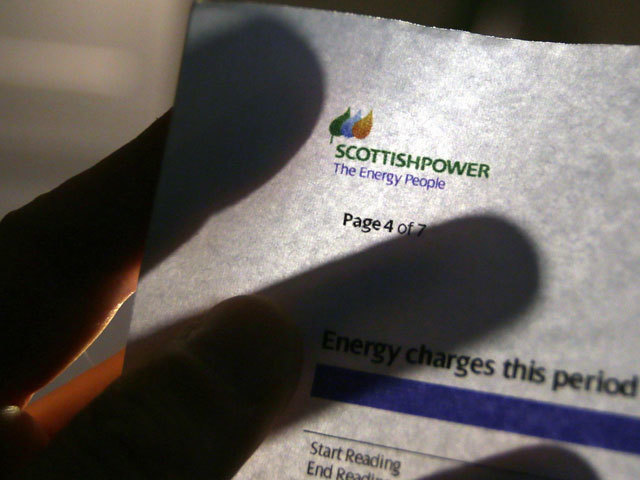 A boss at ScottishPower has warned that the UK Government's proposed energy price cap will be bad for consumers, companies and investor confidence.
Keith Anderson, chief corporate officer at ScottishPower, urged Westminster not to fully regulate the market and said the intervention would not improve "consumer engagement".
Mr Anderson was speaking after ScottishPower revealed its customer numbers had dropped to 5.22million at the end of the third quarter, down 120,000 year-on-year.
The Glasgow-headquartered firm's generation and supply unit suffered a 75.1% decrease in earnings to £46.5million as electricity and gas demand dropped, in part due to milder weather.
The renewables branch at ScottishPower, owned by Bilbao-based Iberdrola, enjoyed at 34.7% increase in earnings to £211.6million.
The business was supported by a 37% rise in onshore wind power production in Q3.
During the quarter, ScottishPower completed a £650million, two-year programme to construct eight new onshore wind farms in Scotland.
Mr Anderson said the company was working hard to reward customer loyalty by putting them on better deals.
Last month, the UK Government published a draft Bill to impose an energy price cap.
It will be in place until at least the end of 2020, but could be extend to late-2023.
Mr Anderson said: "Our view remains that the proposed price cap will not to help to engage those customers who could still find a better deal.
"It will be bad for consumers, energy companies big and small, as well as investor confidence.
"The key question the government needs to answer is whether they still believe customers benefit most from free market competition.
"If they do, any intervention must be designed to increase consumer engagement, which is the biggest thing wrong in this sector.
"Otherwise, we would urge the Government to opt for a fully regulated market.  We need clarity one way or the other."
Iberdrola's third quarter net profits increased to £789million from £513million, on revenues of £6.2billion.
Recommended for you

Scottish accountant says open energy market has 'completely backfired'